Developer's Handbook
A Developer's Handbook provides a guided approach to those who intend to develop land within the City of Saskatoon. While the content is applicable to all land developers considering opportunities for investment and economic development in Saskatoon, there is a section specifically focused on First Nations who may wish to establish an urban reserve within the city.
The handbook includes information on:
The pre-development process before purchasing land
Important plans, policies and stakeholders
Re-zoning or subdividing land
Developing un-serviced or full serviced land
Preparing a land development proposal
Applying for a development incentive
Establishing an urban reserve
 View A Developer's Handbook: A Guide to Developing Land in Saskatoon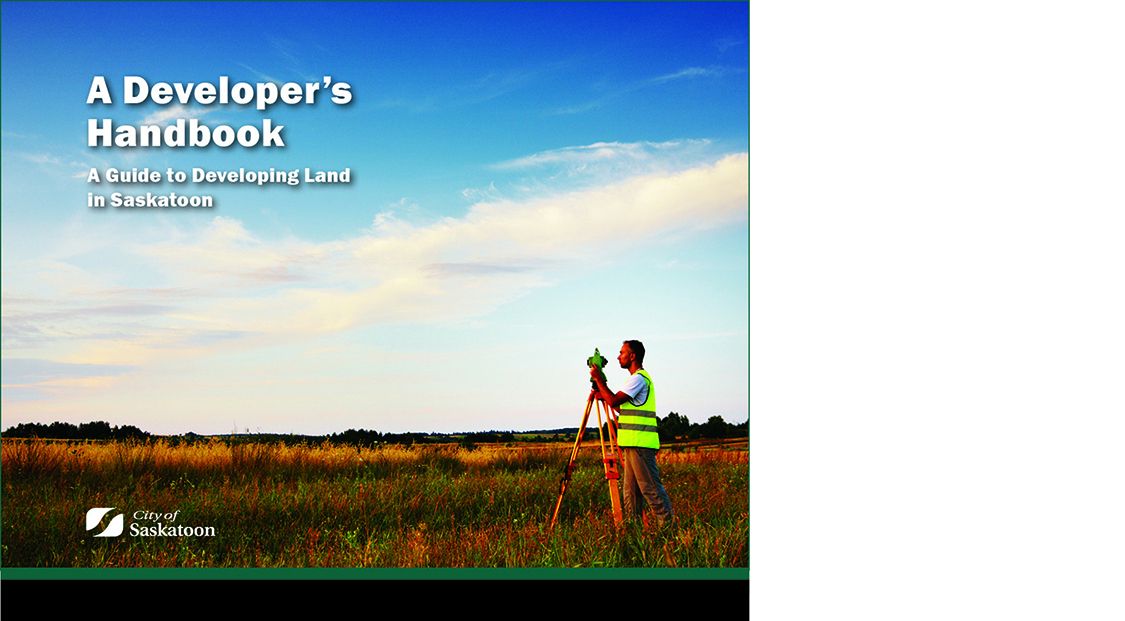 Interested in developing land? 
The City encourages those interested in developing land in Saskatoon to contact the Planning & Development Department at regional.planning@saskatoon.ca or 306-975-2645 before purchasing land to ensure the site selection, building plans and development interests align with municipal regulations and requirements.