City Manager's Message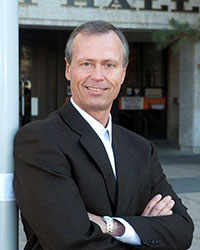 Saskatoon is blessed with many advantages that make our city a great place to live.
It's a great place to grow your career, family, and future. Our strong and maturing economy, high quality of life, and most importantly, great people who take pride in the health of their community make Saskatoon a city where people want to live.
The 2015 Annual Civic Services Survey results confirmed, once again, that perceptions of the quality of life in Saskatoon remain positive, with 86% of respondents believing the quality of life in our city is good or very good.
Things never stay the same in a growing city; there's amazing changes that come with rapid growth. I invite you to explore Saskatoon.ca to find out more about what City Council and Administration are doing to further our approach to fiscal prudence, and delivering quality programs and services to our citizens.
Below are examples of how the City of Saskatoon is being innovative and creative in the efficient and effective delivery of public services for the economic, environmental, social,  and cultural well-being of the community. Every day, the City of Saskatoon is continuously improving to become the best managed City in Canada.
Regards,
Murray Totland
City Manager
Striving to be the Best Managed City

Planning for the Future

Guided by our 10 Year Strategic Plan, we're committed to plan ahead and dedicate resources to new opportunities and challenges that will inevitably come our way.

Our 2015 Business Plan and Budget provides detailed action plans and resource requirements to meet our operational needs, improve our infrastructure and achieve our guiding Strategic Goals.

Measuring Our Performance

Launched this year, our Performance Dashboard ensures our accountability and gives citizens a look into how we are doing, where we need to improve, where we are making our positive strides, and what strategies need to be identified or developed to help us meet our goals.   

Investing in What Matters to Citizens

As part of our efforts to collect additional public input on the 2016 budgeting process, we invited the public to have their say about budget spending priorities, and the City's future investment plans through our Shaping our Financial Future public engagement activities and online budget surveys.

Financially Sound

In 2014, the City received another AAA/Stable credit rating from Standard & Poor's, the international bond-rating agency. The City has earned S&P's highest rating every year for more than a decade.

Perception of Quality of Life in Saskatoon Remains High

According to the 2014 Annual Civic Services Survey, 86% of Saskatoon citizens rate their quality of life in Saskatoon as good or very good. Quality of life is influenced by many things, including access to jobs, housing, services, opportunities for leisure activities, convenient transportation, and feelings of safety.

83% Give Civic Services a Thumbs Up

The Annual Civic Services Survey also shows that 83% of Saskatoon's citizens are satisfied with the overall level of services provided by the City, an increase over last year.

Third  Fastest Population Growth

According to Statistics Canada, the Saskatoon Census Metropolitan Area (CMA) recorded the third strongest growth rate among Canadian CMAs (3.2%), just behind Calgary and Edmonton. The population within city limits reached a quarter million, while the CMA population reached 300,000.

Second Highest Immigration Growth

The Saskatoon CMA recorded the second highest immigration growth rate (1.8%) in Canada, just behind Regina at 1.9%.

Second  in Overall Cultural Investment

Saskatoon was one of seven mid-sized Canadian cities to participate in a cultural investment study by Hill Strategies Research, a Canadian company specializing in applying social science research methods to the arts sector. Results show Saskatoon ranked first in operating, second in overall investment, fourth in capital investments and sixth in grants. 
Service, Savings  and Sustainability 

2014 marked the start of implementation of the City's formal Continuous Improvement Strategy, which involves three key elements. Annual Civic Services Reviews control spending and find savings while determining service levels for City programs and operations. The second element, being Internal Process Reviews, helps identify ways to improve internal efficiency and effectiveness.

Another element is building capacity across the organization with Innovation Coaches. These are City employees at all levels who've gone through Juice Inc.'s Innovation in a Box Practitioner Training to learn how to support a culture of continuous improvement, and make it easier for co-workers to not only accept change but also to suggest change. The City's Innovation program was profiled in the October 2014 issue of the national Municipal World Magazine. (Page 17)
Awards

Fewest Twentysomethings Living at Home

A Huffington Post article highlighted an interesting 2011 Census statistic. Of Canada's major cities, Saskatoon had the fewest twentysomethings living with their parents - 27.5%. That's a little lower than Regina (33.6%), Edmonton (33.1%), or Calgary (34.4%), and a lot lower than Toronto (45%), and Greater Vancouver (46.7%). Some of the factors that influence twentysomethings living at home are cultural traditions, cost of living,  post-secondary education costs, housing affordability, and housing availability.

"Congrats to @cityofsaskatoon for having the fewest number of twentysomethings living with their parents in Canada. Huffingtonpost.ca/2014/04/09!"

– via Twitter

Public Art Installation Receives Recognition from Public Art Year in Review 2014

Cacher Pour Mieux montrer (Hide to Show Better) by artist duo Sans façon received recognition as one of the top public art projects in North America in 2013 from Americans for the Arts, Public Art Year in Review.  Americans for the Arts Public Art Network annually recognizes outstanding public art projects that represent the most compelling work for the year across the continent.

Recognized at the SRHBA Bridges Award Gala

Staff from the Saskatoon Land Division and the Community Services Marketing Section attended the 23rd Annual SRHBA Awards Gala. The event recognizes the highest levels of achievement, excellence, and professionalism by the members of the Saskatoon and Region's residential construction industry.  The City's Kensington submission was a finalist this year for best marketing campaign, and was recognized as the top marketing campaign for 2014.