City Manager's Message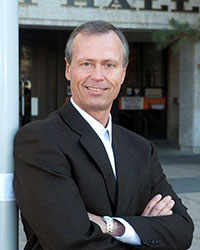 Welcome to the new City of Saskatoon website!
To help us build a better website, we asked for feedback at multiple stages throughout the development process. What you see as you navigate this site is the result of that public input. 
For the quickest access, we have broken down and listed the most popular services on the homepage. Whether you are a long-time resident, new to Saskatoon, or just visiting, I am confident you will find the information you need either on the homepage or within the seven sections listed across the top.
The new saskatoon.ca is just one of several ways the City of Saskatoon is being innovative and creative in the efficient and effective delivery of public services for the economic, environmental, social and cultural well-being of the community. 
Murray Totland, City Manager
Note:
Some of you have asked me about the reports that used to appear on the City Manager's page on the old website.
Older reports have either been removed, or live with their associated content pages (e.g. the Planning section includes reports for the Strategic Plan, Growing Forward, etc.)
Analytics showed that most reports over 2 years old had seldom been accessed.
If you need access to an older report that was related to a City Council meeting, you can request it through our new Contact Us Form