Residential Infill Development
"At least 25% five-year rolling average of residential development is in infill neighbourhoods by 2023" measures success in reducing requirements for new infrastructure and ongoing maintenance costs.  This target supports the overall strategic direction of many major corporate initiatives.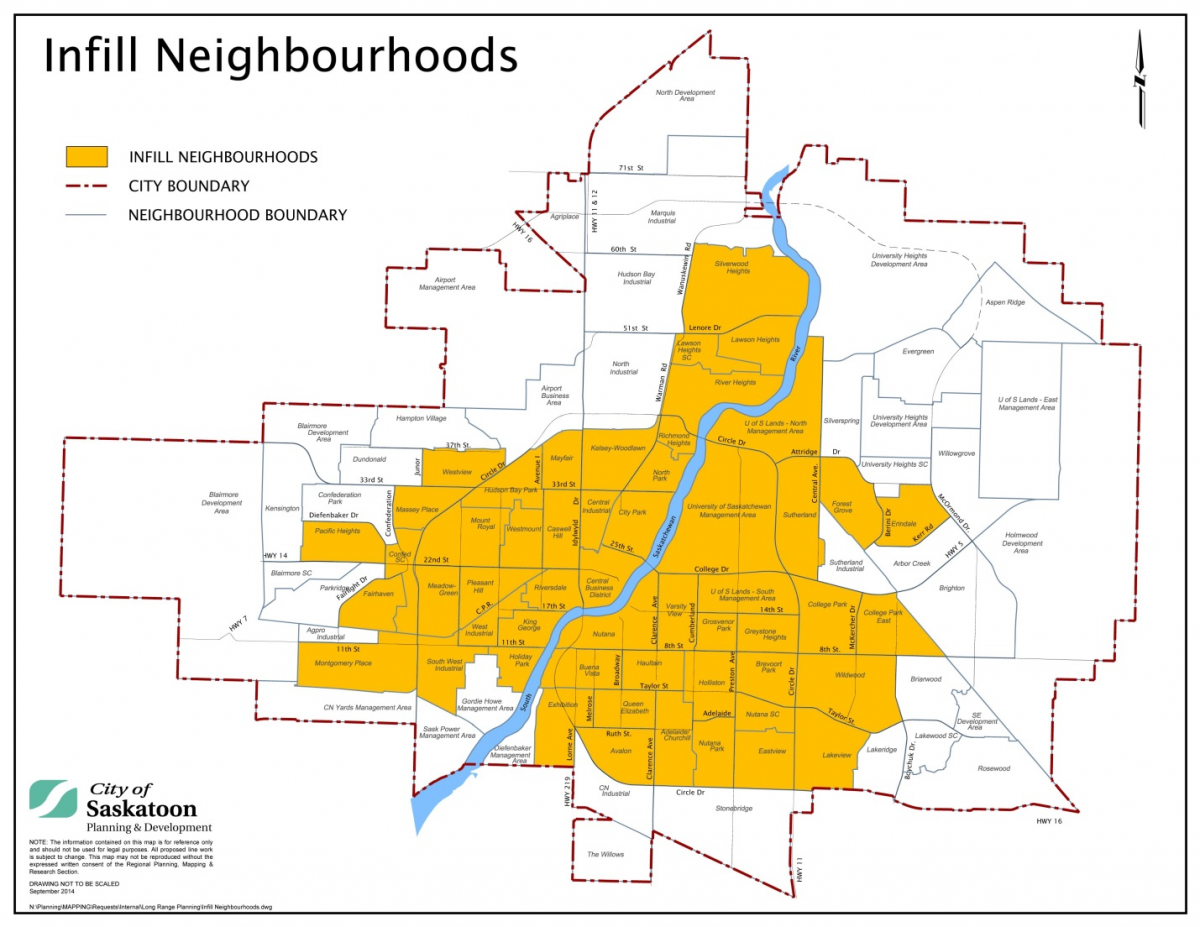 How are we doing?
In 2015, 11.6% of total dwellings constructed in Saskatoon were infill development.  Over the past five years the rolling average for infill development percentages is 15.3%, 10% below the target of 25%. 
Data Table

Residential Infill Development

|   | 2010 | 2011 | 2012 | 2013 | 2014 | 2015 | ...2023 |
| --- | --- | --- | --- | --- | --- | --- | --- |
| Infill Share - Annual (%) | 17.1 | 17.4 | 17.2 | 13.2 | 16.4 | 11.6 | 25 |
| Infill Share - 5 year rolling average (%) | 19.6 | 19.2 | 17.6 | 15.9 | 16.2 | 15.3 |   |
For more information please see the attached report Residential Infill Development
Ask a question