Discretionary Use Proposal
JT Investments Inc. has applied for Discretionary Use approval for a Parking Station at 112 Avenue L South in the Pleasant Hill neighbourhood.  The proposed Parking Station would provide additional parking spaces for businesses in the 1100 Block of 22nd Street West. Eight hard-surfaced parking spaces would be made accessible from the existing paved lane and screened with a 1m high fence.  Removal of the existing one-unit dwelling would be required prior to development of the Parking Station should this Discretionary Use be approved. 
This site is zoned R2A – Low Density Residential Infill District under the Bylaw No. 8770, The City of Saskatoon Zoning Bylaw (Zoning Bylaw).  This zoning district provides for residential development in the form of one and two-unit dwellings, while facilitating certain small scale conversions and infill developments, as well as related community uses. Parking Stations are considered a Discretionary Use in the R2A District.
Location Map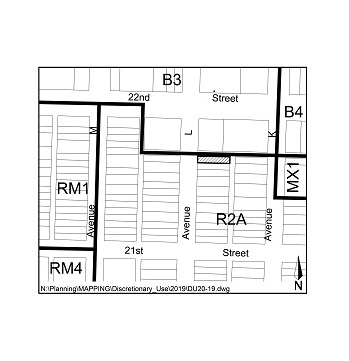 Provide Feedback
Questions and comments on this proposal are invited at this time by contacting: 
Planner, Tanner Halonen
tanner.halonen@saskatoon.ca
306-986-3699
Appropriate alternatives to public information meetings are being evaluated in light of the COVID-19 pandemic.  Based on the response to this proposal, next steps in the engagement process will be determined.