Thank you for providing your feedback on the two proposed locations for new community gardens.
For general information, please visit the Community Gardens web page or review the downloadable information sheets.
Edward McCourt Park
Edward McCourt Park is located in East College Park, north of 8th Street East and west of Boychuk Drive. The park is also adjacent to the Briarwood neighbourhood.
A 65 foot X 65 foot (approximately 4,200 square feet) community garden is proposed to be added to this park. The garden would be situated west of the ball diamond, near Guelph Crescent.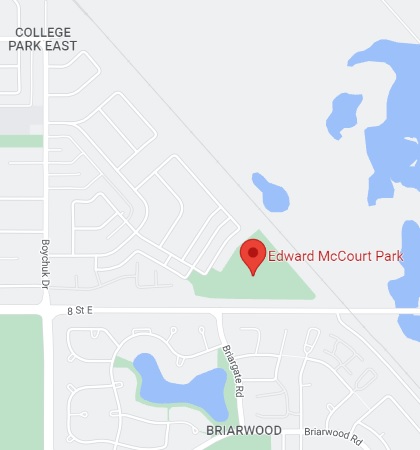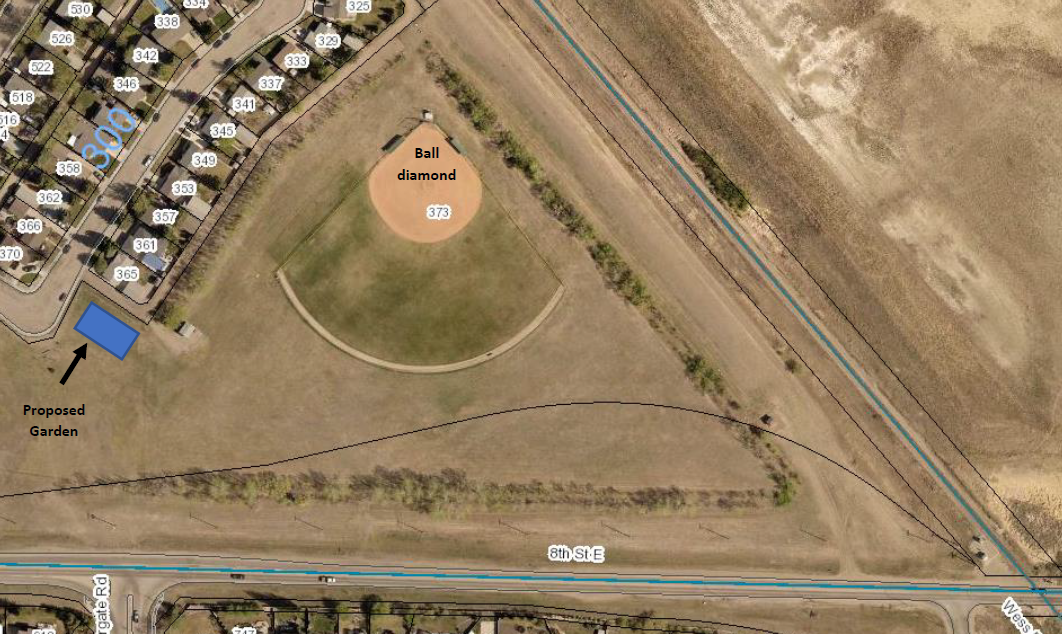 WJL Harvey North Park
WJL Harvey North Park is located in Silverwood Heights.
The proposed community garden would be approximately 3,500 square feet and would be situated north of Meilicke Road, near Stechishin Crescent and J.J. Thiessen Crescent.