As part of the Comprehensive Zoning Bylaw Review Project (Zoning Bylaw Project), the City is reviewing regulations around infill development for primary dwellings in Established Neighbourhoods (map below). By infill we mean construction of new homes or major renovations in these areas. The purpose of the review is to evaluate, within the framework of the Official Community Plan, the effect that regulations have had on infill dwellings with a technical review of regulations. It is anticipated that there will be amendments to some of the regulations as a result.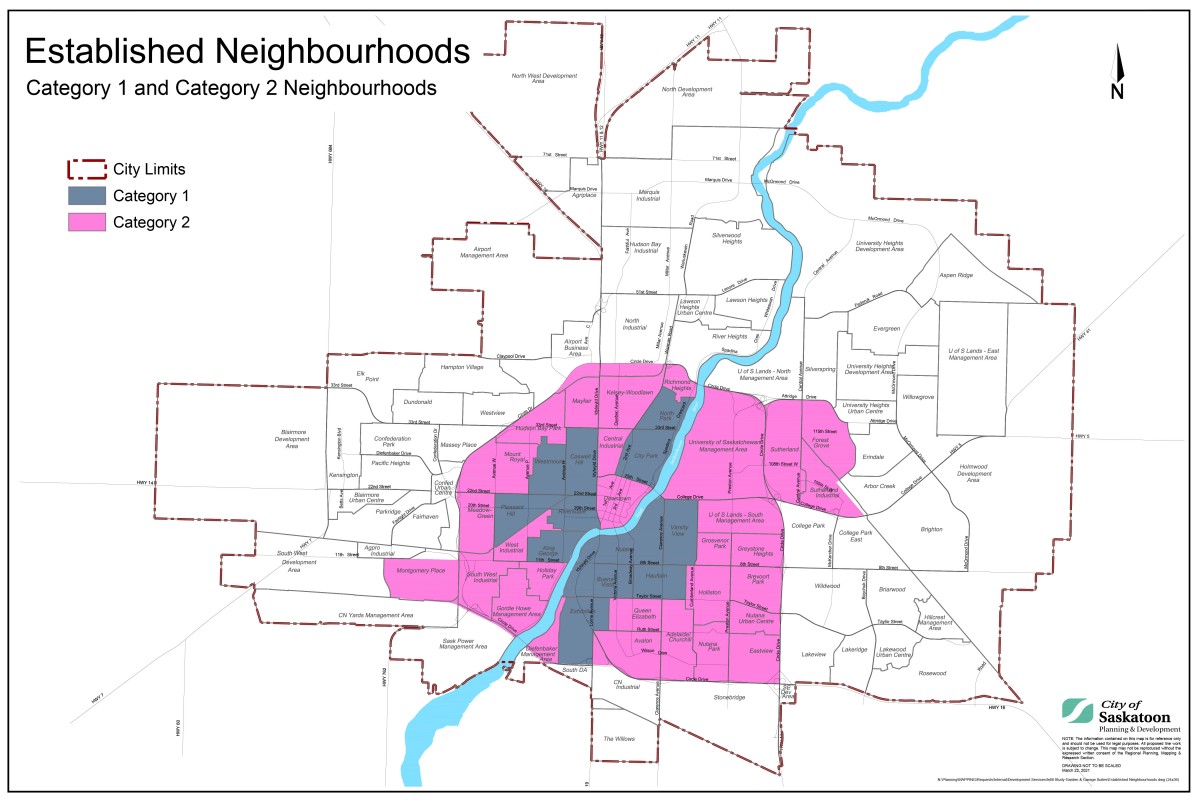 The Neighbourhood-Level Infill review will include:
Looking at the Established Neighbourhood Map to ensure neighbourhoods in Category 1 and 2 are in the appropriate category (details in Background tab);
Reviewing maximum sidewall area regulation that determines massing;
Evaluating minimum front yard setbacks in historic areas;
Assessing options to allow verandas (or similar structures) to cut into required front yards in Category 1 neighbourhoods;
Review of regulations pertaining to height-from-grade of the front door in Category 1 neighbourhoods; and
Reassessing minimum site width requirements for one-unit dwellings in Category 2 neighbourhoods.
How Can You Get Involved?
Please visit this page for future public engagement opportunities or reach out to the project team:
Contact the City
You are welcome to provide your comments and questions via the Contact Us tab above.