Work Zones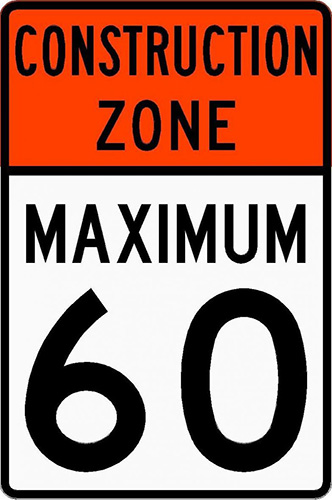 Respect Work Zones
The City of Saskatoon urges motorists to slow down, pay attention and respect work zones allowing crews to focus on the job and safely complete projects.   
Signs in work zones
The orange speed limit signs have been replaced with a standard regulatory sign with an orange tab indicating the maximum legal speed in a construction zone: 60 km.  
There may be long-term projects where work zone speed enforcement is 24-hours, even when workers are not present. This is to ensure motorists can safely navigate through hazards in the area. These hazards include, but are not limited to, changes to roadway geometry, narrow lane widths, excavations adjacent to moving traffic or sight line restrictions.
In cases where a reduced speed limit is only required when workers are present, the City will ensure that signs are covered or removed when the work is completed.
For speed violation inside of a work zone, fines and penalties could be found here.