Snow

When the white stuff hits, rest assured our crews are working around the clock to keep you and the roads you rely on safe. |City plows keep Circle Drive and priority street driving lanes clear. Here's the scoop…
Snowfall
When it snows, City plows keep Circle Drive and priority street driving lanes clear.
 What you can expect from us
De-icing and grading occurs on high-traffic streets, beginning with Priority 1 streets (Circle Drive).
As Priority Streets are graded, snow is stored in the median or along parking lanes.
River Landing, bus malls and bike lanes are cleared overnight following priority street grading.
Sidewalks next to City-owned facilities and other pathways are cleared. 
Snow removal occurs in business improvement districts following priority street grading.
Snow removal of stored snow (windrows) along Priority 2 and 3 streets will occur periodically to improve visibility for road users.
Snow Events
A Snow Event may be called when there is a combination of 5 cm or more of accumulated snow along with reduced temperatures, high winds, and drifting snow. Under these conditions snow grading is initiated.
 What you can expect from us
Extra city crews and outside contractors help out during and following a snow event for a quicker response.
De-icing and grading occurs based on the following Priority Street System:

Priority 1

: Highest traffic streets, freeways and access routes to emergency facilities - will be plowed within 12 hours after a snowstorm ends.

Priority 2

: Medium traffic streets and transit routes - will be graded within 36 hours.

Priority 3

: Lower traffic streets, remaining streets in Business Improvement Districts, bus routes and school zones - will be graded within 72 hours

If another snowfall or blowing snow occurs within the 72-hour timeframe, crews may be required to return to Priority 1 streets, causing clearing to take longer.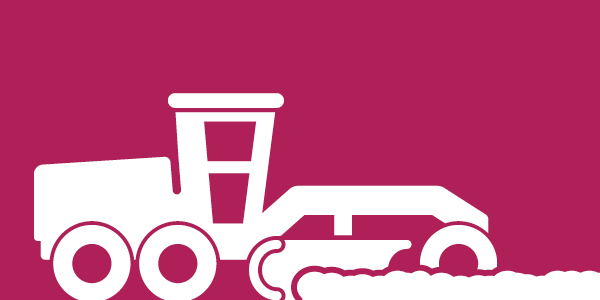 Winter Road Maintenance
A snow storm can happen any day, any time. From sanding icy roads to snow grading, City crews are ready for whatever winter brings this year!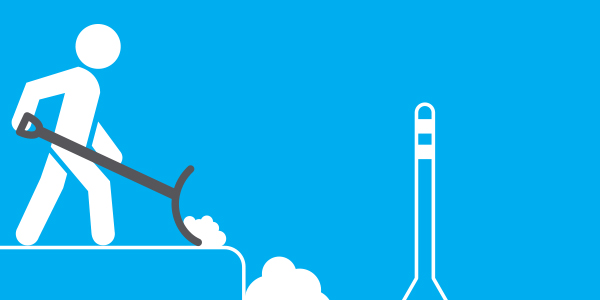 Sidewalk Clearing
When it snows, the City clears sidewalks adjacent to public property and pathways, and home or business owners are responsible for the sidewalk around their property.