Circle Drive northbound at 33rd Street down to one lane starting Tuesday
For immediate release: June 29, 2018 - 10:27am
TU18-408
Major repairs on Circle Drive over 33rd Street start Tuesday, July 3. The entire northbound overpass will undergo a two and a half month long rehabilitation and northbound traffic will be reduced to one lane.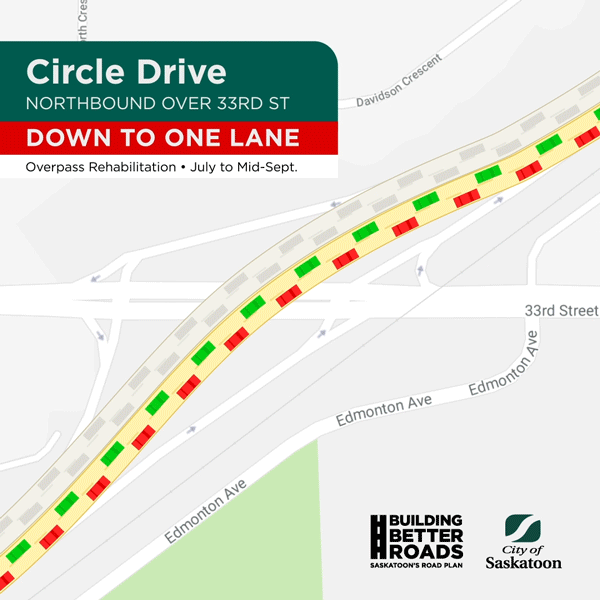 Drivers heading northbound on Circle Drive can expect delays at 33rd Street, especially during the weekday morning peak times. To help reduce delays, traffic signals around the project will be adjusted.
The work includes asphalt removal and replacement, and repairs to the deck and expansion joints.
Southbound traffic on Circle Drive will not be affected by the rehabilitation project.