Transit Villages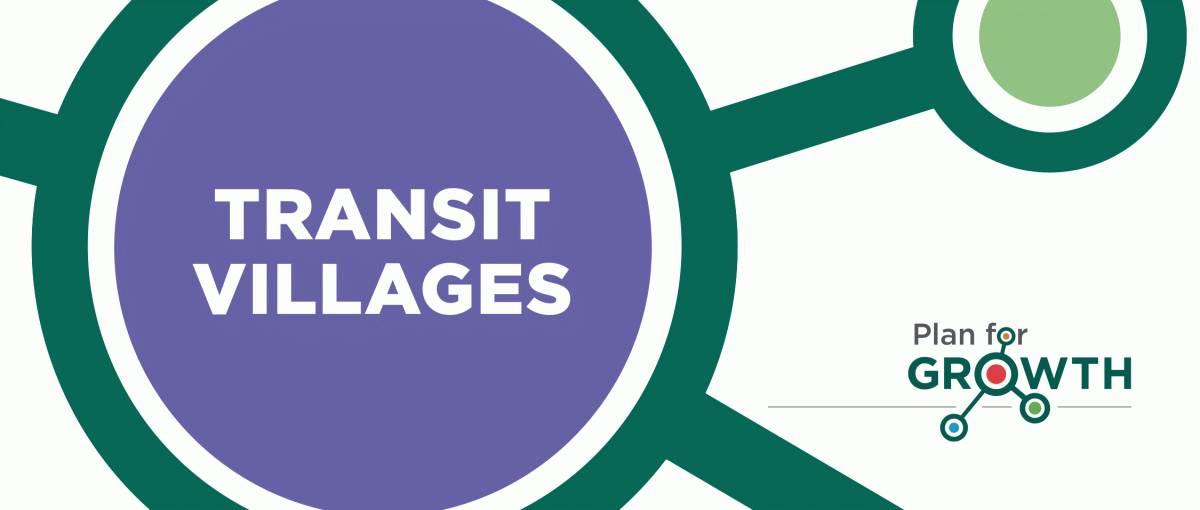 A stakeholder engagement strategy has started with commercial landowners at key transit village locations.  Invitations have been sent inviting participants to join Dialog for its initial conversations starting November 2017.
Are you a commercial landowner near our Transit Village locations that should be involved in these conversations?  Please let us know by contacting us.
New Transit Villages will work to re-imagine large commercial sites into hubs of activity where home, work and entertainment intersect. They'll be the anchors of our future rapid transit system and become attractive, four-season environments that are designed with you in mind.
Relationship To Plan For Growth

Project Background

Transit Villages are a core component of the City's Corridor Growth portfolio of plans.  The concept design process will work with landowners and stakeholders to re-imagine key locations along the future Bus Rapid Transit system as destinations for mixed-use, transit oriented, vibrant and sustainable communities.
Project Timeline

August 2017

RFP Awarded - Dialog to begin developing Transit Villages Concept Plans.

November 2017 - March 2018

Dialog to facilitate a number of engagement activities, closely collaborating with key stakeholders to enrich the planning process, create a sense of ownership for those involved, and support better outcomes.​

Late April / Early May 2018
June or July 2018

Presentation to Planning Development & Community Services Committee and/or City Council.
Anticipated Engagement Opportunities

November 2017

​Stakeholder Interviews - Landowners and key stakeholders will be introduced to the project in focused meetings that will provide opportunities to hear their aspirations, concerns, and priorities in an open and candid conversation.

January 2018

​Stakeholder Workshop #1 - We will bring together all stakeholders for dynamic, highly interactive charette-style workshops.  In doing so our objective is to gather insights from participants, but also have them share their perspectives with each other; so that participants can hear from each other what their concerns and priorities are.

March 2018

Stakeholder Workshop #2 - This workshop will engage stakeholders in refining and testing some of the key ideas and initiatives brought forward in the plan frameworks.  This may include the height and massing of development, location and character of open spaces, and opportunities for creative place-making in each transit village.

Duration of Project

​The public will be engaged at key points throughout the project.  Among other specific questions, we will be looking for participant input on the concept plans, their design directions and supporting guidelines around height, density, and land use.
Public Transit Infrastructure Fund (PTIF)

Funding for this project is provided through the Public Transit Infrastructure Fund (PTIF) from the Government of Canada and the City of Saskatoon.  To learn more visit Infrastructure Canada.