Saskatoon Land is rejuvenating one of Saskatoon's most popular communities by introducing 174 new single family lots to the mature, tree filled Parkridge neighbourhood. Linear parks connect pedestrians to the pathways and greenspaces throughout Parkridge, while transit and road links provide seamless access to a host of nearby amenities.
Established Neighbourhood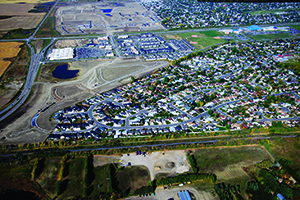 The neighbourhood of Parkridge is a quiet, well-established community on the west end of Saskatoon. Nestled on the skirts of the city, Parkridge introduces 174 new single family lots south of Hart Road, shielding residents from the hustle and bustle of the highway and city life, while remaining close to everyday necessities. 
Multi-Generational Community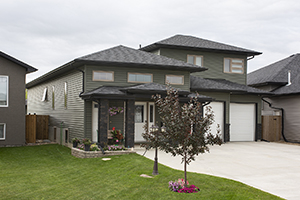 Parkridge provides the ideal canvas for a family to plant roots. The master planned neighbourhood is designed to foster a multi-generational community that individuals, couples and families can invest in. Whether you're looking for a new space to raise your family or you want an upgraded house in the neighbourhood you love, you can always call Parkridge home. Now is the time to become part of this growing community!
Acres of Park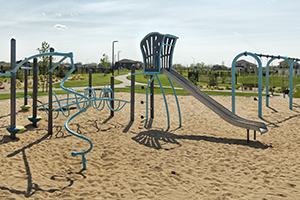 Parkridge includes an additional three acres of linear park space to connect residents to the existing park and pathway systems throughout the neighbourhood. A walkway to the north connects to Hart Road and provides convenient pedestrian and cyclist access to the Blairmore Shopping Centre, putting you in walking distance to groceries, restaurants, recreation and more.
Nearby
The neighbourhood is serviced by a host of amenities including schools, parks, the Blairmore Shopping Centre, and the popular Shaw Centre. With amenities within walking or short driving distance, there's always something interesting to explore in Parkridge.