Event Centre/Arena Site Criteria and Feedback

Selection of potential sites was based on a number of technical criteria. 
Public Site Selection Survey Now Open
The public survey is open now until October 3, 2022. You can find it on saskatoon.ca/engage.
The selection of the site of the future Downtown event centre/arena should consider an number of factors that will have a real influence, not only on the physical location of a new arena, but also support animation of an event and entertainment district and be a shared public space where residents feel welcome and have a sense of belonging.
The evaluation criteria highlight the importance of the event centre/arena site and how it would work with supporting infrastructure development, transportation connections, access to existing parking, how close it is to existing businesses and other key considerations. Of note, new parking facilities will need to be constructed regardless of which site option is ultimately selected by City Council.
Event Centre/Arena Site Comparison Chart
Five sites were originally considered as potential sites for a Downtown Event Centre/Arena. Criteria evaluation of all the sites is below: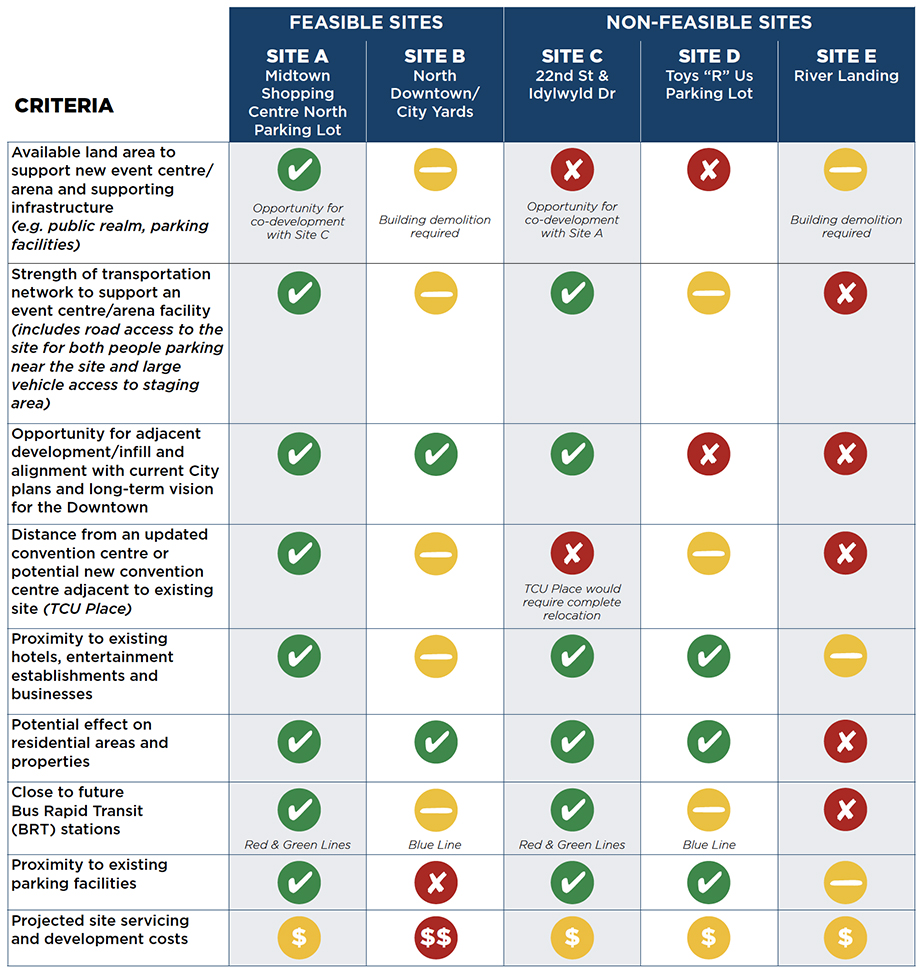 For full information about the Site Criteria please click here.