Relocating Fire Station No. 5: Improving Community Response
Saskatoon Fire Department is planning to replace the existing Fire Station No. 5 on Central Avenue. The new station will be located on Preston Avenue, north of the City of Saskatoon substation at 108th Street. 
As Saskatoon grows, gaps and overlaps in emergency response service requires re-evaluating station locations. Part of good governance, rethinking station locations allows us to work towards meeting national standards for travel times. This is not the first time a fire station has been de-commissioned and moved. 
This new station will: 
Improve travel times 
Reduce station overlap 
Include shared cultural space for use by SFD, University of Saskatchewan, civic departments and community groups.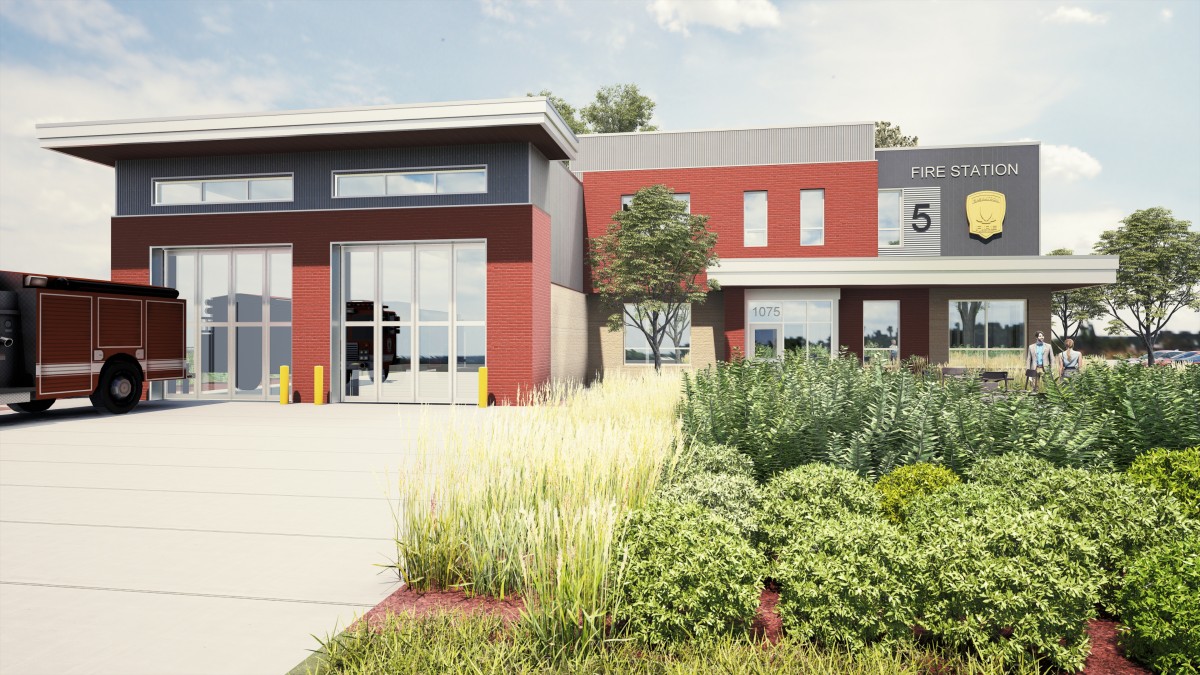 History of Fire Station No. 5

1966

Fire Station No. 5 was built in 1966 at 421 Central Avenue. At the time, the population of Saskatoon was approximately 115,247.

2002

In communication with council, SFD decided to keep Fire Station No. 5 open as an interim measure until a new station could be built. 

2014

During a Continuous Improvement analysis in 2014, the Saskatoon Fire Department examined response times for the City's nine current fire stations. Computer generated modelling was used ot determine which station locations will best meet the demands of future City growth. The mapping revealed relocating Fire Station No. 5 nearer to the intersection of College Drive and Preston Avenue would assist the SFD in meeting its service and safety goal of a four minute travel time. 
Planning Process and Timeline

An estimate of the planning process and timeline for completion of the Fire Station No. 5 is as follows: 

Design Request for Proposal: December 2020
Construction Request for Qualifications: October-November, 2021 
Design Complete: December 2021
Request to Tender Issued to Selected Contractors: December 30, 2021
Project Tender Awarded: February 10, 2022
Construction: April 2022-June 2023  
Project Substantially Complete: June 2023*
Operations Begin: July 2023*

*These dates are best estimates and may fluctuate based on weather and other unforeseen circumstances. 
Design

Approximately 10,000 square feet on two floors 
Two bays will house a single pumper truck and another two trucks on reserve 
A shared cultural space for up to 20 people 
Project Updates

November 2017: Public Information Sessions held 
December 2020: Design services Request for Proposal
February 2021: Design contract awarded to aodbt architecture + interior design
October-November 2021: Construction Request for Qualifications 
December 2021: Design completed
December 30, 2021: Request to Tender issued to Selected Contractors 
January 27, 2022: Request to Tender period closed 
February 10, 2022: Construction contract awarded to VCM Construction Ltd.
April 2022: Construction in progress
April 21, 2022: SFD announces breaking ground on new fire station

August 3, 2022: Structural steel structure completed; underground mechanical work and coffins continue with slab backfill following; hollow core bearing masonry continues and follows the mechanical and backfill work; brick angles installed; trench drains on-site; and electrical rough-ins have started.