Winter in Saskatoon can be fun if you're prepared. Check out these "how to" resources and let's bring on winter!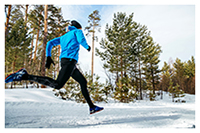 The weather in Saskatoon can change quickly so it's a good idea to check the weather forecast and dress in layers. There are some tips on fabrics, windproof and waterproof gear and a list of essentials you'll want to have on hand.
Our friends at the Global Gathering Place have produced a great video to help you learn how to dress for Saskatoon's winter if you are new to the community: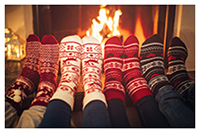 Sometimes (especially during a snowstorm) there is nothing better than relaxing on the couch with a book, warm blanket and a hot chocolate. Check out this resource for some ideas on how to keep cozy at home.
How to Prepare Your Home for Winter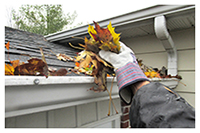 Fall is a great time to start preparing your house (and yard), apartment or basement suite for winter. You can use this resources as a checklist or reminder to help you prepare your home for winter.
How to Make the Best of Winter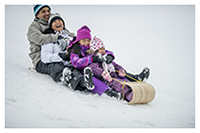 Get outside and enjoy the fresh air even on the coldest of days with these tips for success. From toboggan hills to planning a staycation, there are many activities to choose from.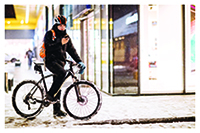 Don't let the snow stop you. There are many ways to get around in winter, including walking, cycling, public transit and driving. Whichever your mode of transportation, we have some tips for you.
Note: These "how to" resources are provided for informational purposes only. Use at your own discretion.