Household Hazardous Waste

 HHW Drop-off Days are underway! 
The next HHW event will be Sunday, June 5!
Last year we saw an average of 492 participants per event and received a total of 162,243 kg of hazardous waste! Thank you for diverting your hazardous waste from the landfill and helping Saskatoon move closer to its 70% waste diversion target. Visit the Waste Wizard or get the Saskatoon Waste Wizard app to find ways to safely dispose of your hazardous material year-round.
What is Household Hazardous Waste?
Household Hazardous Waste (HHW) materials are the discarded, unused or leftover portion of household products containing chemicals that can cause illness or death to people, plants and animals. They can also negatively impact soil and nearby water sources. These products are often labelled CAUTION, WARNING, CORROSIVE, EXPLOSIVE, FLAMMABLE, POISONOUS or TOXIC. Common HHW includes aerosols, automotive fluids, batteries, cleaners, cylinders, light bulbs, medications, yard chemicals, vaping products and more. These and many other types of hazardous materials require safe handling and should not be put in your garbage or recycling containers, dumped on the ground or poured down the drain. 
Household Hazardous Waste Drop-off Days
To help you dispose of your HHW, the City of Saskatoon and GFL Environmental coordinate Household Hazardous Waste Drop-Off Days between April and November for recycling and safe disposal of HHW material.
2022 Event Details
Location: Civic Operations Centre (57 Valley Road)

Upcoming event dates: 

June 5, July 10, August 7, September 11, October 2, October 16, November 6

Time:

 9:00 a.m.–3:30 p.m. ***The lineup may be cut off earlier than 3:30 p.m. depending on the level of traffic.***
Open to SASKATOON RESIDENTS ONLY for hazardous materials from RESIDENTIAL PROPERTIES ONLY.

Materials from agricultural, institutional, commercial, small businesses, or industrial loads will NOT be accepted.
For disposal/recycling of hazardous wastes from non-residential sources, please contact GFL Environmental at 306-244-9500.

Avoid the line-up!

 As the demand for these events grows, unfortunately so do wait times. Residents should consider the following options:

Use the Waste Wizard (below) to find other means of recycling and safe disposal. Common items including batteries, light bulbs, paint, and used engine oil can be recycled elsewhere in the community.
Consider combining loads with family, friends, and neighbours to save some trips and shorten the line-up.
​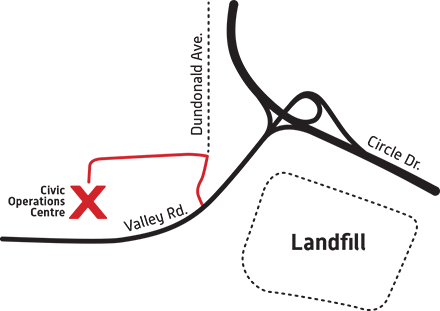 COVID-19 Guidelines

All necessary health and safety measures are in place to protect residents and event staff in response to the COVID-19 pandemic. In an effort to help reduce the spread of the virus, the following guidelines and restrictions will be in place:

Masking is encouraged, but not mandatory
Do not attend the event if you are sick.
Residents must remain in their vehicles at all times.
HHW material should be safely sealed in clearly marked containers and placed in the back of your vehicle.
​Containers used for transporting HHW will not be returned to participants.
Bring fuel and oil in containers that may be left behind for recycling/disposal.
Only bring acceptable items to the event. Garbage, recyclables, and electronics will be returned to program participants.
Acceptable items

Acid - battery acid, toilet bowl cleaner, sulphuric acid, hydrochloric acid
Adhesives - contact cement, resin, glue, sealer, caulking 
Aerosols - hair spray, insect repellant, lubricant spray, furniture cleaner, bear spray
Automotive - used oil, oil filters, antifreeze, carburetor cleaner, batteries, fuel, windshield wiper solution, transmission fluid, brake fluid, empty oil containers and pails (note: maximum of 40L of oil will be accepted at HHW drop-off events; barrels/drums of oil will not be accepted at HHW drop-off events; please visit Saskatchewan Waste Reduction Council for other options to recycle large volumes of oil)
Batteries - Alkali, dry cell, NiCad, lithium, lead-acid (automotive). Household batteries (less than 5kg each) can also be recycled year-round at a number of convenient locations in Saskatoon. Find a drop-off location at call2recycle.ca/locator/
Cleaners - floor, carpet, clothing, oven, glass, car wax, disinfectant, aluminum cleaner
Cylinders - propane, helium, oxygen, acetylene, fire extinguishers, MAP gas, butane, carbon dioxide
Corrosives - drain cleaner, engine degreaser, ammonia, battery acid, sulfuric acid 
Fuels - gasoline, diesel, kerosene, oil/gas mixture 
Light Bulbs & Ballasts - fluorescent light ballasts (with or without PCBs), light bulbs
Mercury - mercury, mercury thermometers 
Oxidizing Chemicals - chlorine, bleach, pool chemicals, fertilizer, hydrogen peroxide
Paint - Paint and paint products are accepted at HHW events; however, many items including leftover paint and empty paint cans are also accepted at all SARCAN recycling depots in Saskatoon. SARCAN is the designated collector of these materials under the Saskatchewan Paint Recycling Program. A complete list of items accepted under the program can be found at SARCAN.
Pesticides & Fertilizers - pesticides, herbicides, insecticides, rodenticides, fertilizer
Pharmaceuticals - prescription drugs, medicines (no needles, sharps or biological waste) 
Propane Cylinders - barbeque cylinders (20 lb), camp cylinders (1 lb)
Solvents - varsol, paint thinner, naphtha, acetone, toluene, xylene, alcohol, benzene
Vaping Products - Vape juice containers and cartridges (full or empty) and vape pens with non-removable batteries are accepted. Vape pens with removable batteries should be disposed of in the garbage, and the batteries can be taken to a HHW Day or disposed of through the Call2Recycle program.
Other Materials - asphalt sealers, roofing tar, detergents, photographic chemicals, pigments, dyes, hair colour, nail polish, nail polish remover, lead, mothballs, pet supplies, phenol, pine oil, scouring powder, spot remover, septic tank chemicals, shoe polish, wood preservatives, household products containing microbeads (e.g., hand soap)
Unacceptable items

Asbestos and asbestos-containing materials - contact GFL Environmental at 306-244-9500 or Loraas Landfill at 306-242-8909 
Biologically hazardous materials including sharps, needles and items contaminated with human fluids - see Needle Safe brochure or contact Needle Safe Saskatoon Information Line at 306-655-4444; operators of Medical or Business Offices please contact Biomed Recovery and Disposal Ltd. at 306-253-4476

Construction, renovation, and demolition waste

 - tiles, shingles, insulation, light fixtures (ballasts and light tubes will be accepted if removed from fixtures).

Class 1 (Explosives)

 - including ammunition, fireworks, flares, guns, gun powder and related items - contact Saskatoon Police Service at 306-975-8300.​

Class 2 (Compressed Gases)

 - other than aerosols and cylinders specified in 'Acceptable items' - contact GFL Environmental at 306-244-9500.
Class 7 (Radioactive) - including ionization chamber-type smoke detectors - contact Saskatchewan Waste Reduction Council at 306-931-3242.

Electronics of any type

 - see 'Other Recycling Opportunities in the Community' section below
Large/heavy containers - ​70L and 205L drums will not be accepted; liquid containers must be 20L capacity or less - contact Saskatchewan Waste Reduction Council at 306-931-3242 for options to recycle large volumes of oil.

Non-sealed containers 

- waste must be properly contained, and containers must be sealed.
PCB materials other than fluorescent light ballasts - contact GFL Environmental at 306-244-9500

Railway or landscaping ties

 will no longer be accepted at HHW events - contact GFL Environmental at 306-244-9500

Unknown chemicals

 - contact GFL Environmental at 306-244-9500

Unlabeled containers

 - containers must be clearly marked to identify the contents.
Used tires (automotive and bicycle) - contact Tire Stewardship of Saskatchewan at 1-833-790-1894
How you can help us

Learn about HHW and how to safely and responsibly discard unused or leftover portions of products containing harmful chemicals.
For large loads (e.g. used oil and household paint) please consider the other convenient recycling options available to you.
For exceptionally large loads (e.g., you cleaned out your parents' garage), please contact us at sustainability@saskatoon.ca to coordinate drop-off arrangements.
If you plan to attend an HHW event, make sure your materials are safely contained or packaged for transport.

All waste must be properly contained, and all containers must be sealed; containers that leak may be refused.
All containers must be clearly marked to identify the contents; unknown items may be refused.

Stay in your vehicle and let the event staff do the work – it is safer for everyone and speeds up the drop-off process!
Help reduce emissions from idling and protect the health of other residents by turning off your vehicle during long wait times.
Tell us about your experience attending the event. What did we do well? How could we improve? Contact us at sustainability@saskatoon.ca.
Other Recycling Opportunities in the Community
A variety of local retailers accept specific materials for disposal or recycling during regular business hours. Explore the Saskatchewan Waste Reduction Council website for a list of places that accept HHW materials.
Don't know where it goes? Ask the Wizard!