Fire investigation involves determining the origin, cause and circumstances of a fire. The findings are collected for statistical use. Complete and accurate data helps the Saskatoon Fire Department evaluate the effectiveness of existing programs and identify the need for new programs. Fire incident reports and statistics are used to: 
Develop new programs such as Fire Stop and After the Fire    
Plan training programs for fire fighters and primary care paramedics 
Identify necessary improvements to fire safety regulations 
Identify and plan municipal assistance programs.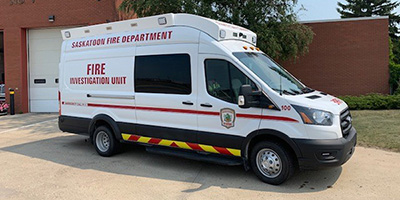 When fire investigators determine there are circumstances that may be of interest to other agencies, Saskatoon Fire Department immediately notifies the responsible agencies and follow procedures to protect the integrity of the investigation to ensure that it is not compromised.