Command 9: Mobile Command Unit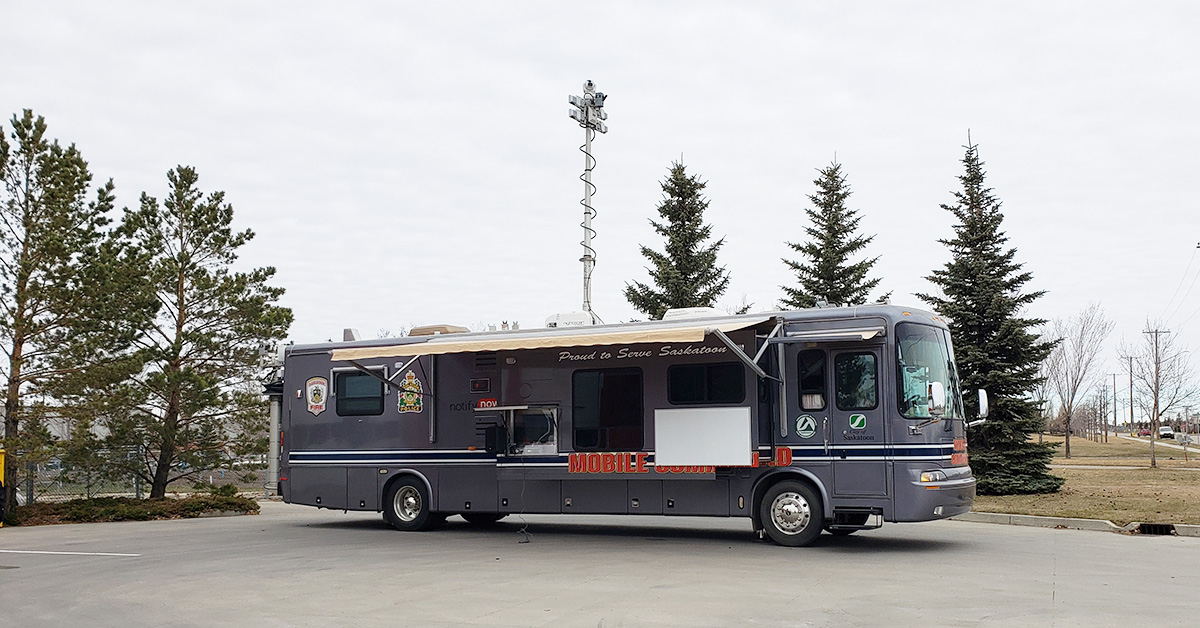 Command 9 is a partnership between the City of Saskatoon, Saskatoon Fire Department, Saskatoon Police Service and the Emergency Management Organization. The mobile command unit is a retrofitted recreational vehicle that has been in operation as an Incident Command Post since the fall of 2017. The unit supports efficient and coordinated responses to emergency incidents for the citizens of Saskatoon. This coordination often results in a timelier resolution while minimizing the impact or effects on citizens.
Command 9 can be activated by either the Saskatoon Fire Department, the Saskatoon Police Service, or other City Departments. In addition to emergency activations, it's also used for organized public events such as fireworks festivals, parades, FIBA tournaments, and the Hometown Hockey event, among others. 
Take a virtual tour of Command 9