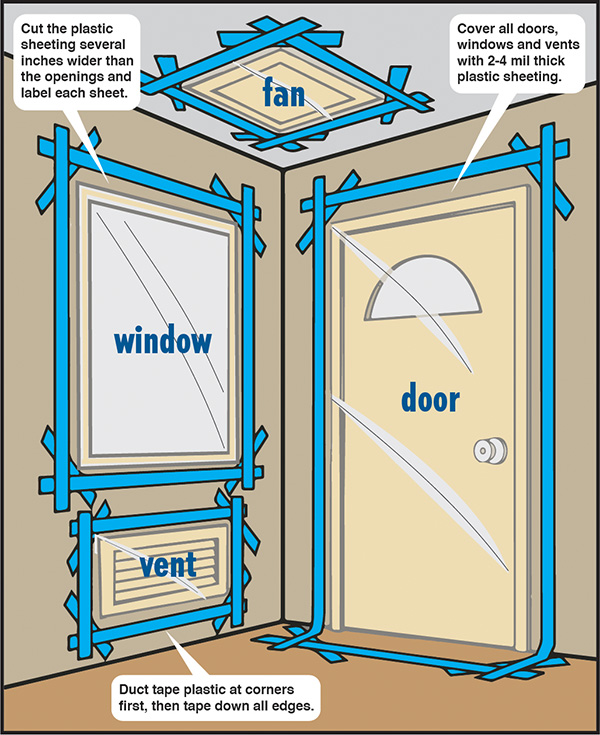 During an emergency, you may be directed to stay indoors instead of evacuating to a different location. This is called "shelter-in-place," which means to stay inside at your current location. 
How to shelter in place: 
Go indoors immediately and stay there, ideally in an interior room. 
Close all doors and windows. Turn off furnaces, air conditioners and exhaust systems. 
Tune to your local radio or TV station for information. 
If directed to do so, cover doors, windows and vents with plastic sheeting and duct tape. 
Choose texting over calling to keep phone lines free. Save 911 for emergencies. 
Stay inside until you are told it is safe to leave. 
If you have to stay inside for an extended period, having an Emergency Preparedness Plan and a household emergency kit will be invaluable.