The City of Saskatoon always has a full slate of road, bridge, overpass, sidewalk and water main replacement work to do every year. This is where you will find the latest about ongoing or upcoming 2023 construction. Want the most up-to-date information about major road construction and restrictions? Subscribe to the Daily Road Report. 
To learn about merging guidelines, road maintenance, and water and sewer programs, visit the links located within the right column of this page.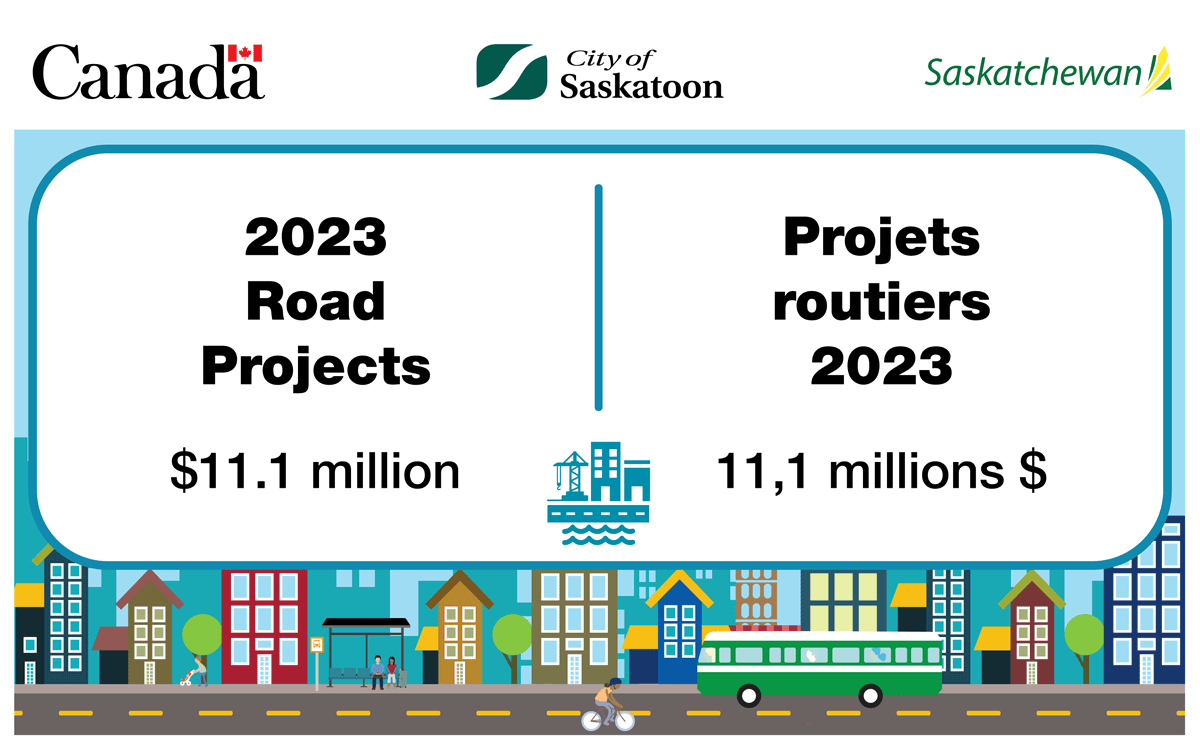 The federal Canada Community Building Fund (CCBF) is contributing $11.1 million toward the City of Saskatoon's 2023 Road Projects. The federal CCBF program in Saskatchewan is administered by the provincial government to benefit municipalities.