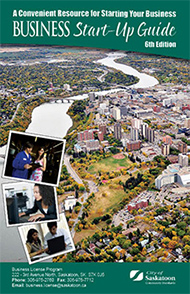 Bylaw No. 9746, The Business Licence Bylaw, requires every business in Saskatoon to hold a business license.
The purpose of this is to:
Regulate business;
Ensure compliance with building and land use regulations;
Gather land-use information; and
Facilitate planning decisions.
There are two main categories of business licenses: 1) Commercial Business Licences, and; 2) Home Based Business Licences. A complete list of business licence categories is available in the Business Licence Categories section.
Planning Your Business  
Before starting a business, it is important to develop a business plan. This is an essential step and critical for the planning and viability of your business. A business plan is a written document that describes in detail how your business is going to achieve its goals.
A business plan will lay out the overall budget, current and projected financing, a market analysis and a marketing strategy. It will help you set realistic and timely goals, secure external funding, measure your success, clarify operational requirements and establish reasonable financial forecasts.
Preparing your plan will help you focus on how to operate your new business and give it the best chance for success. For help preparing a business plan and to learn about all of the necessary steps in starting a business, contact SK Startup Institute. Their mission is to assist Saskatchewan entrepreneurs in preparing for the first steps of starting or growing their business.
Visit SK Startup Institute website
216 1st Avenue South, Saskatoon SK, S7K 1K3
888-576-4444 
Provincial Requirements
Federal Requirements
Business Number (BN)
The BN is a 9-digit business identifier that simplifies and streamlines the way businesses deal with the federal government. You will need a BN if you need one of the following program accounts:
Municipal Requirements
Once you have 'planned out' your business and have read through the requirements listed above, you can apply with Business Licence Online.
 
BizPal
BizPaL is an innovative online project designed to help Canadian businesses save time when accessing licensing and permit information from multiple levels of government. This unique partnership between federal, provincial, territorial, regional and municipal governments provides entrepreneurs and business people in Saskatoon with simplified access to the information they need to launch or grow their businesses.
Simply provide some generic information on the type of business you want to start or operate and the activities you will undertake. BizPaL will then automatically generate a list of all required permits and licences from the three levels of government, along with basic information on each (including web links where available).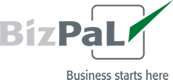 Launch BizPal