This application was approved by City Council at their meeting on August 30, 2021 (link to minutes).
Proposal
Enzogroup Realty Corp. on behalf of 1293133 Alberta Ltd. has applied to rezone 311 Cope Lane as shown on the map below.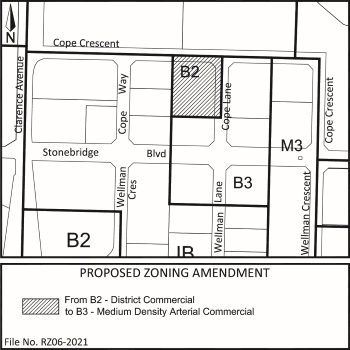 The proposal would provide for the site to be rezoned from B2 – District Commercial District to B3 – Medium Density Arterial Commercial District. The proposed rezoning would permit additional land uses on small to medium sized commercial lots.
Provide Feedback
If you have any questions for the Planning and Development Department regarding this application, please contact: