Respect Work Zones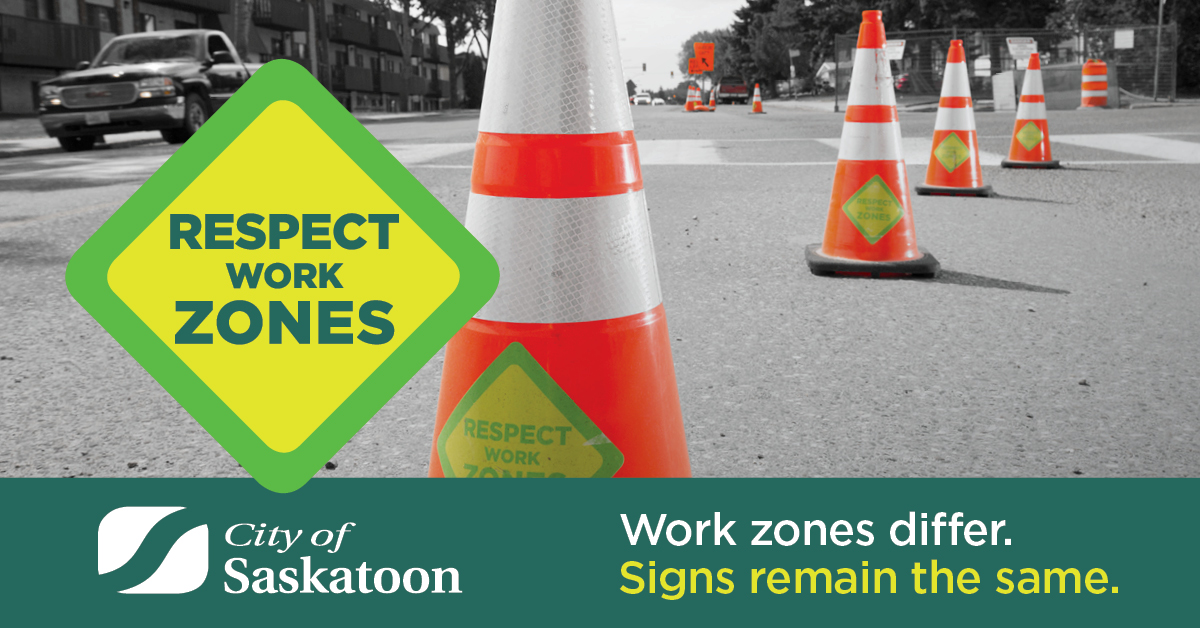 The Respect Work Zones Campaign reminds people to obey signage, slow down, and pay attention when driving through construction areas.
Although there has been some progress made over the past few years, more needs to be done as some road users still are not getting the message about the importance of respecting work zones. Please remember - when you see lights, reflective cones and work zone signage, please slow down, obey signage, and pay attention when driving through construction areas. At times construction work may appear halted or complete; however, barriers stay in place where the road is hazardous to drivers or where pavement or concrete needs to set. It's important to continue to obey signage that is in place even when there are no vehicles or workers present and not enter a work zone or drive past signage. 
The City of Saskatoon thanks all citizens for their patience during the upcoming 2018 construction season!
Know before you go! Plan your route around road work by checking our Road Restrictions and Construction Projects interactive map. Find traffic detour information and subscribe to Traffic Detour Service Alerts at saskatoon.ca/service-alerts. You can also follow us on Twitter @YXEServiceAlert and with #betterroadsYXE.