Firefighter Candidate Information Session
The 2018 sessions are now full.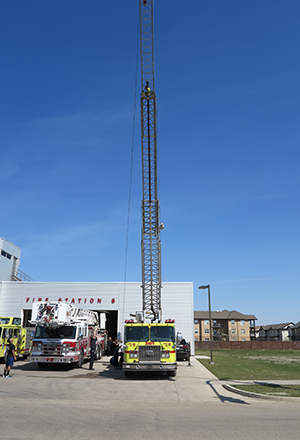 The Saskatoon Fire Department (SFD) hosts Firefighter Candidate Information Sessions periodically throughout the year.  These sessions provide information to prospective applicants about the SFD recruitment process and to answer FAQ's such as tips for cover letters, resumes and interviewing skills. 
Sessions are geared toward people who have completed Fire College and who are getting ready to apply for a Firefighter position but everyone is welcome to attend.
Participants will have an opportunity to ask questions as well as interact with both recruiters and current staff in a relaxed environment.
There are 2 dates available in September 2018:
Date:        Monday, September 10, 2018 OR  Tuesday, September 25, 2018
Time:        19:00 - 20:30 hours
Location:  Staff Development Centre - 116 Avenue W South, Saskatoon
     To sign up for a session, please email careers@saskatoon.ca and include your preferred date.  Space is limited.