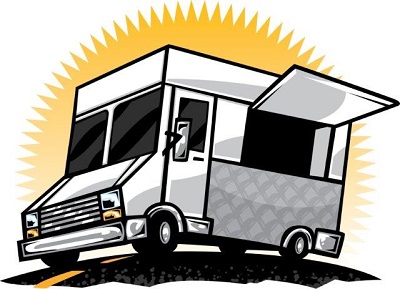 A mobile food truck refers to a motorized, mobile, self-contained vehicle that is equipped to cook, prepare and/or serve food. Food trailers also fall under this category, but are regulated differently than mobile food trucks.
What is the difference between on-street and off-street food trucks?
Off-street food trucks and food trailers are permitted to operate on private property with the consent of the property owner.  They may also cater to private functions while parked on private property.  On-street food trucks operate in the same manner, but in addition are permitted to operate on public roadways in accordance with Mobile Food Truck Policy.  On-street food trucks are required to pay a parking permit fee in advance when vending from any metered parking stall at any time.
Approvals, Inspections and Supporting Documents
The following approvals, inspections and supporting documents must be obtained and submitted with your application before it will be accepted.
Saskatchewan Health Authority Inspection
Saskatoon Fire Department Inspection

A fire inspection is required when employees are located inside the vehicle for the either the preparation or serving of food.  This is an annual inspection.
TSASK Gas Inspection Approval

Food Trucks utilizing natural gas or propane fuel are bound under the Gas Inspection Act to comply with the current applicable national codes and that this system is still operating safely.  This is an annual inspection.
Motor Vehicle Insurance

Call or visit a motor vehicle insurance company for vehicle registration information and services. Photo identification and bill of sale are required for the registration process.
Liability Insurance

Provide a copy of your liability insurance with a minimum liability limit of $2,000,000.  The City of Saskatoon must be named as an "Additional Insured".
Discharge Management Plan

Develop a plan outlining how and where FOG (Fats, Oils, Grease) and grey water will be disposed. This plan will be sent to the City of Saskatoon Environmental Services to ensure that no hazardous or unacceptable waste disposal is and/or will be occurring.

Please print and fill out the discharge management plan form and attach with your application package.
Business License

A business license is required for the base of operations. If you have an existing business license, note the current business license number on your food truck application. If you do not hold a business license, a business license application and fee must be submitted. If your base of operation is located outside of the city a business license is not required.

Apply Online or print an application for a home based or commercial business license.
Photographs

Include photos of all sides of your food truck with your application.
Fees
Requirements
Fee(s)
Conditions
On-Street
Off-Street
Mobile Food Truck License (including Trailers operating at special events)
$500.00

Required for each food truck you are operating.

This is annual licensing fee.

 

 

Commercial or Home Based Business License
$125.00
Required for the base of operation unless you currently hold a license, or your base of operation is located outside Saskatoon.

 

 

On-Street Parking Fee
(applicable to Food Trucks operating at metered parking stalls)

 

$52.50 – Administration Fee

PLUS

$720.00 – first 3 months
with monthly extensions
$240 per additional month

Fees must be paid in advance.  The administration fee is applied to each On-Street Parking Fee transaction.

 

 

N/A
For additional information, select the type of food truck you intend to operate:
 
On-Street Mobile Food Truck

The purpose of the Mobile Food Truck Policy is to enhance the overall image, economic vitality and promote street life in commercial areas through the provision of food vending on streets, while ensuring public welfare, fair competition, and nuisance prevention.

All food trucks are required to operate in accordance with the regulations established by the Mobile Food Truck Policy. To ensure you and all employees/operators are familiar with the operating regulations please review the following:
Off-Street Mobile Food Truck or Food Trailer