Saska Land Development Corp. has applied for an Official Community Plan Land Use Map amendment and rezoning for 528 8th Street East, 1100-1122 Broadway Avenue and 529 7th Street East in the Buena Vista neighbourhood, to facilitate the development of a six-storey medium density mixed-use building.
The proposed development consists of two six-storey mixed-use buildings, joined by a central lobby with a total of 90 dwelling units and approximately 1760 m2 (18 944 ft2) of commercial space on the ground floor. A total of 139 on-site vehicle parking spaces are proposed through a combination of 47 surface spaces and 92 below-grade spaces. 54 bicycle spaces are also being provided through a combination of 46 below-grade secured spaces for residents and 8 surface spaces.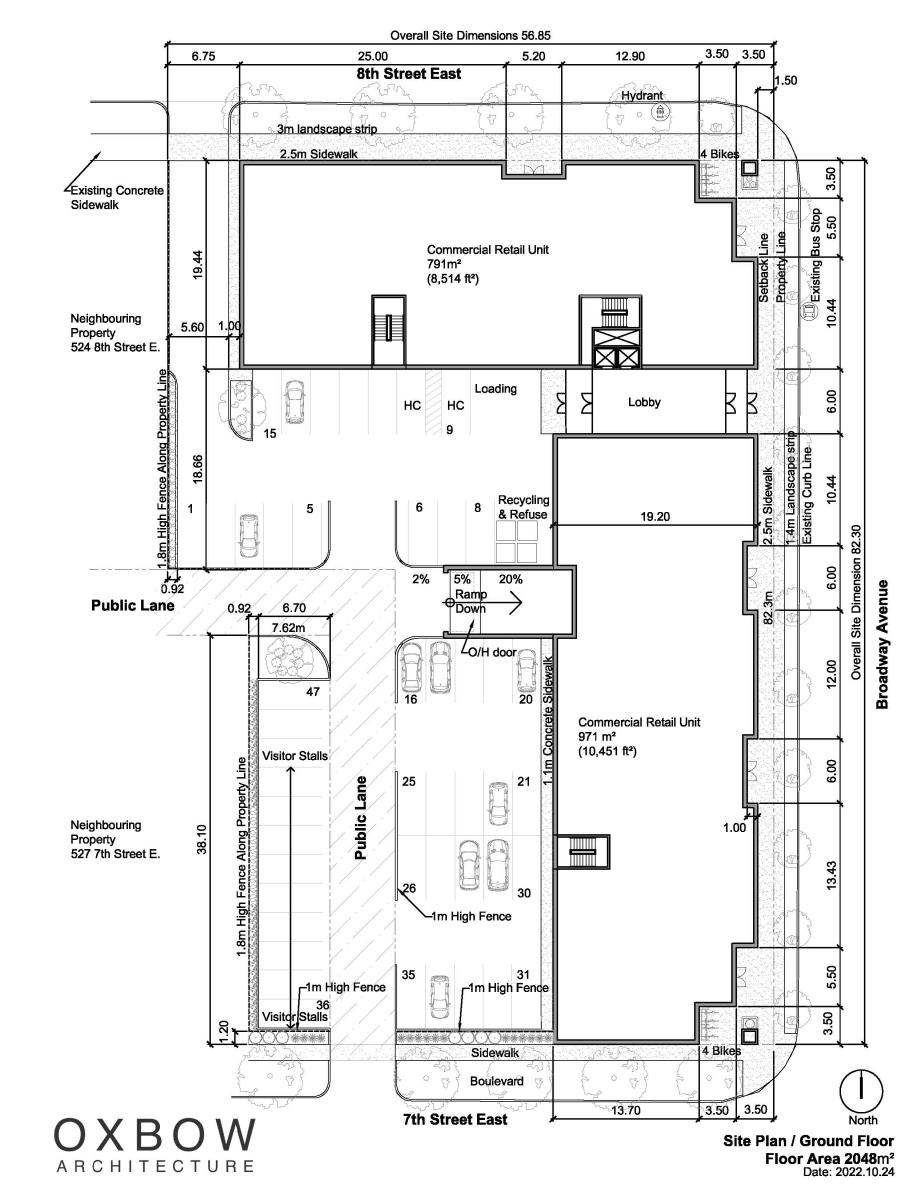 The application is also seeking approval for the closure of the north portion of the existing public lane and purchase of the land to include in the development parcel.  A new private driveway crossing at the western property line on 8th St. E. is also proposed.  The public lane closure and land sale require approval by City Council following a decision on the Official Community Plan Land Use Map amendment and rezoning application.
(see Related Documents for full-sized Proposed Lane Closure)