Proposal
Arbutus Properties (the applicant) has applied to amend the Rosewood Neighbourhood Concept Plan (Concept Plan) and rezone select blocks near Rosewood Drive, as shown below. The proposed Concept Plan amendments are also highlighted on the Amendment Area tab. The proposed Concept Plan amendments are to remove two back lanes as identified on the map below.  No Concept Plan land use changes are proposed as part of this application.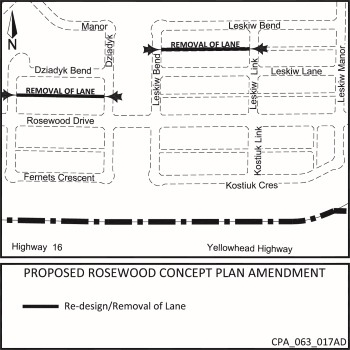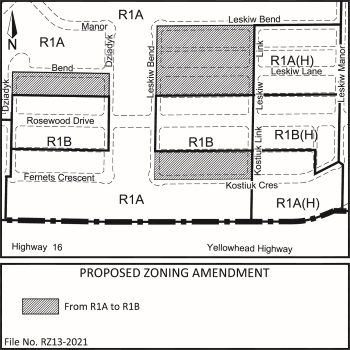 The proposed rezoning aligns with the Single-Family land use within the approved Concept Plan. 
Currently, these sites are undeveloped and zoned R1A – One-Unit Residential District. The applicant is proposing to rezone these blocks to R1B – Small-Lot One-Unit Residential District. The purpose of the R1B District is to provide for small lot residential development in the form of one-unit dwellings as well as related community uses.
Provide Feedback
Questions and comments on this proposal are invited at this time by contacting: 
Nik Kinzel-Cadrin, Planner

 
306.986.3697
Due to the COVID-19 epidemic, the City of Saskatoon is conducting all engagement activities virtually and through mail outs at this time.