Recovery Park: Landfill Expansion

On December 16, 2019, City Council approved a concept plan for Recovery Park and on February 24, 2020, approved funding that will help achieve the vision for Recovery Park as a one-stop waste drop-off location for residents.
Timeline
| Year | Phase |
| --- | --- |
| 2021–2023 | Construction and commissioning site |
| 2023 | Facility opens to the public |
Concept Plan
The approved layout will increase public safety with improved traffic flow, replace landfill infrastructure, accommodate increased traffic and allow for future expansion.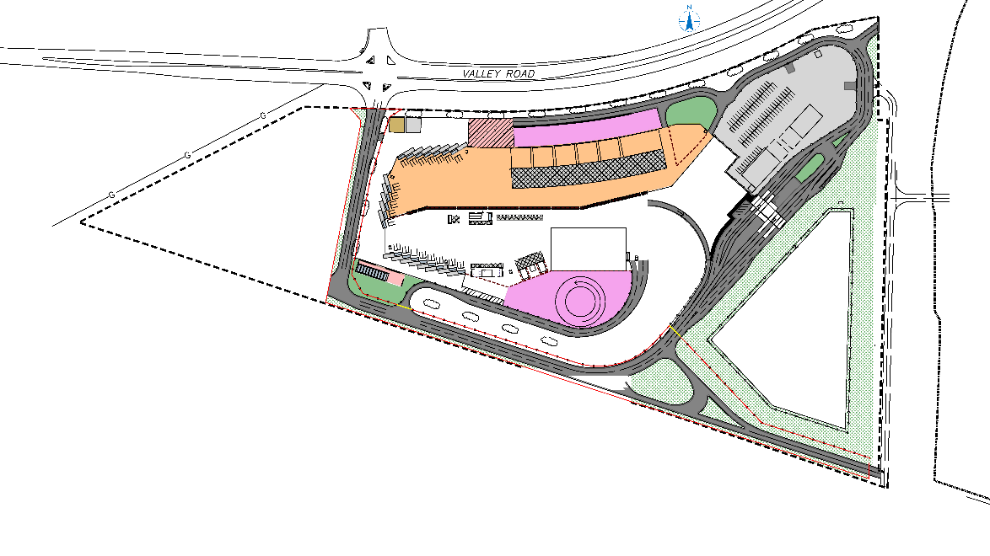 Key Features

Diversion area accessed before the scales
Four-lane scale and scale house
After-scales diversion and garbage transfer area
Staff and equipment facilities
New access road to join to Dundonald Avenue
Stormwater retention pond
Waste Diversion Opportunities

When fully operational, the new facility will offer visitors a combined service for waste disposal and recovery. Material acceptance has yet to be finalized, but Recovery Park is being designed to accommodate:

Construction & Demolition (C&D) waste:

 Recovery Park will allocate space for residents and businesses who separate their C&D materials by type. Materials the City could accept include lumber, drywall, concrete and brick, ceramics, glass, porcelain, and asphalt shingles;

Elm wood:

 The City landfills roughly 2,500 tonnes of elm each year to prevent Dutch elm disease. With the necessary precautions and approvals, the City could recover this valuable material for composting or other uses;

Blue bin recycling and clothing:

 Recovery Park will provide users with the opportunity to drop off recyclables currently accepted at the City's existing recycling depots;

Household Hazardous Waste:

 Recovery Park will provide a dedicated paved area to host household hazardous waste collection day events and space for a future collection building;

Provincial Product Stewardship programs:

 The Province supports the recycling of used oil and antifreeze, batteries, tires, and paint. These materials can be collected at Recovery Park;

Continued landfill recovery:

 Current services offered by the City including drop-off of mixed metals, used appliances, batteries, compressed gas cylinders, bicycles, and used oil and antifreeze, will be relocated to Recovery Park;

Waste transfer station:

 Recovery Park will house a new public drop-off area for garbage which will then be transferred to the landfill in bins. Only City garbage trucks and commercial haulers will continue to access the active face of the landfill; and

Future material recycling:

 There is room for growth in the variety of materials collected for recycling at Recovery Park. Materials such as gently used furniture, mattresses, yard waste, Styrofoam and others may be accepted in the future. The Administration is further exploring these opportunities.