Troy Davies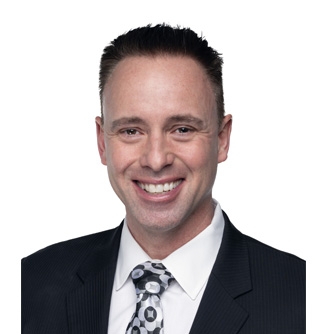 Biography:
Growing Up
Troy grew up in Saskatoon's west side, attending Confederation Park Elementary School, and graduating from Mount Royal Collegiate in 1992. Troy credits a lot of his success to his parents, hockey coaches, and teachers who played a big role in who he has become today.
Working in the Community
Troy has worked as an Advanced Care Paramedic since 1994 and continues to do so today. In 2002, Troy was promoted to Director of Public Affairs and Media Relations with MD Ambulance Care in Saskatoon. Troy also oversees the Saskatoon Heart Safe (AED) Program. The program has saved 22 lives (the most in North America) since its inception in 2001. Troy has received the STARS OF LIFE Award, and the Governor Generals EMS Exemplary Service Medal from the Governor General for his contributions and dedication to furthering Emergency Medical Services in the Province of Saskatchewan.
Giving Back
Troy has been involved in many Boards and Fundraising events. Most notable are his accomplishments with Saskatoon Chamber of Commerce. Troy was Co-Chair and emcee for the SABEX Awards from 2009-2011, Troy represented Saskatoon with many other North American Cities in China, and resigned as Vice-President with the Chamber after winning the 2012 Civic election. Troy is also a former board member of the Saskatoon Regional Economic Development Authority (SREDA).
Charity
Another notable achievement is Troy's involvement with Synergy 8 Community Builders. Troy founded the non-profit group in 2009. The group of eight bring in a golf celebrity each year and raise funds to purchase equipment that will make a direct impact on the lives of children. To date the group has raised 2.1 million dollars and has also helped out several other charities with silent auction items. www.synergycommunitybuilders.ca
Business Owner
Troy and his wife, Nicole, opened a salon in downtown Saskatoon in June of 2006. Currently, the salon has seven full time employees that includes Troy's mom, Donna.
City Councillor
Troy was elected to City Council in October of 2012 and has been very active being the voice for the residents in Ward 4 since being elected responding to over 12,000 enquiries since 2012.
City of Saskatoon Boards & Committees:
Governance and Priorities Committee
Standing Policy Committee on Environment, Utilities & Corporate Services
Standing Policy Committee on Planning, Development & Community Services, Chair 
Civic Naming Committee (formerly Naming Advisory) 
Personnel Selection Committee 
SaskTel Centre Board of Directors
 Pension Plans:
Firefighters' Pension Fund Trustees (Original and Joint) 
Strategic Priority:
Troy is leading Council's strategic priority area of Recreation, Culture and Leisure to create the right mix of recreation, culture and programs to support our citizens to be healthy and have fun in Saskatoon all year round. As the world of sports, culture and recreation change and demand new facilities and programs to keep citizens active and engaged, City Council will explore innovation and partnership.