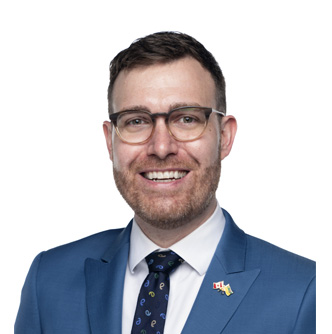 Biography:
Born and raised in Saskatoon and proud resident of Ward 10.
Attended Sutherland School, Evan Hardy Collegiate, and the University of Saskatchewan.
First elected to City Council in October 2012.
Owner of a local business providing communications and event coordination services.
Long-time volunteer, including ten years of Community Association volunteer experience.
Experience as a technology and internet consultant.
Past host and producer of local affairs program 'Saskatoon In Focus'.
Alumnus of Leadership Saskatoon community leadership program.
Recipient of the Saskatchewan Centennial Medal for community service to Saskatoon.
City of Saskatoon Boards & Committees:   
Governance and Priorities Committee
Standing Policy Committee on Finance 
Standing Policy Committee on Planning, Development and Community Services, Vice-Chair
Board of Police Commissioners 
City Agency Recruitment and Evaluation Committee (CARE) 
Diversity, Equity and Inclusion Advisory Committee 
Municipal Planning Commission 
Strategic Priority:
Zach is leading Council's strategic priority area of Smart City. City Council is prioritizing the area of IT to provide benefits to citizens, including improving services offered to the community and providing more cost-effective delivery of City programs.
Outside Boards & Committees:
General Superannuation Plan - Board of Trustees 
Regional Oversight Committee (P4G ROC) 
Saskatoon Airport Authority - Community Consultative Committee 
Saskatoon Police Pension Plan - Board of Trustees 
Saskatoon Regional Economic Development Authority (SREDA) Board 
Sutherland Business Improvement District Board
Wanuskewin Heritage Park Board, Chair