The Saskatoon Forestry Farm Park & Zoo is a City of Saskatoon facility working with the Saskatoon Zoo Society, Saskatoon Zoo Foundation, Friends of the Foestry Farm House and the Saskatchewan Perennial Society.

The Saskatoon Zoo Society offers a variety of onsite and outreach educational programs throughout the year. For more information on programs or to become a member, contact 306-975-3395 or visit Saskatoon Zoo Society.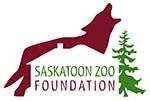 The Saskatoon Zoo Foundation raises funds for capital improvements through exhibit sponsorships and special events such as the Zoogala in June and the Enchanted Forest light display in the winter. For more information, contact 306-975-2241 or visit Saskatoon Zoo Foundation.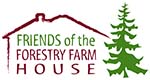 Established in 1996, the Friends of the Forestry Farm House are committed to creating an atmosphere in which visitors to the Park can discover the past while enjoying the peace and tranquility of the house and grounds. If you are interested in our school program, walking tours or would like to volunteer please email fffh@shaw.ca or visit fffh.ca for more information. 

The Saskatchewan Perennial Society promotes the appreciation and awareness of gardening through information meetings, plant exchanges, garden tours, bus tours and other activities. There's loads to do as a member. You can help the Society maintain the Robin Smith Meditation and Heritage Rose Gardens, or simply enjoy a self-guided tour of the Park.  For more information, visit Saskperennial.