Complimentary WiFi in City of Saskatoon Facilities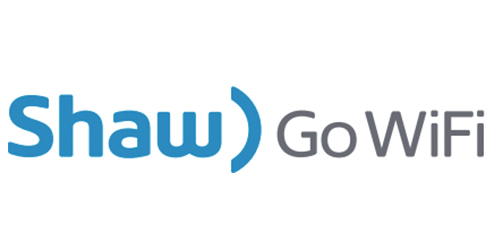 The City of Saskatoon has partnered with Shaw Communications to provide complimentary WiFi access at a variety of City-owned facilities.
 What you  can expect from us
We will work with our digital partners to provide complimentary WiFi service in as many civic facilities as possible.
We will continue to develop more online services that can be accessed through the complimentary WiFi service.
You don't have to be a Shaw customer to access the complimentary guest service, see below for how to connect to the guest access.
 How you can help us
If you experience any problems with the complimentary service, contact Shaw by visiting shaw.ca/wifi or call +1 (855) 877-9434.
This complimentary service is available at the following locations:
Saskatoon City Hall, 222 - 3rd Avenue North
First Floor & Civic Square (outdoors), Saskatoon City Hall
Leisure Centres
Cosmo Civic Centre, 3130 Laurier Drive
Harry Bailey Aquatic Centre, 1110 Idylwyld Drive
Lakewood Civic Centre, 1635 McKercher Drive
Lawson Civic Centre, 225 Primrose Drive
Saskatoon Field House, 2020 College Drive
Shaw Centre, 122 Bowlt Crescent
Outdoor pools (summer months) 
George Ward Pool, 1915 5th St East

Lathey Pool, 815 Taylor Street 
Mayfair Pool, 1025 Avenue F North 

Riversdale Pool, 822 Avenue H South
Arenas
ACT Arena, 107 - 105th Street

Archibald Arena, 1410 Windsor Street

Gordie Howe Kinsmen Arena, 1405 Avenue P South

Lions Arena, 2205 McEown Avenue
Golf Course Club Houses
Holiday Park, 1630 Avenue U South

Silverwood, 3503 Kinnear Avenue

Wildwood, 4050 8th Street East
Gordon Howe Campground, 1640 Avenue P South
Saskatoon Forestry Farm Park & Zoo, 1903 Forestry Farm Park Drive
Saskatoon Transit Terminals
Downtown Transit Terminal, 23rd Street E

Confederation Transit Hub, Confederation Mall

Market Mall Transit Hub, Market Mall
Police Headquarters, 76 - 25th Street East
TCU Place Convention and Arts Centre (lobby), 35 - 22nd Street East
Shaw Go WiFi Guest Access
For first time Guest Access, refer to shaw.ca/wifi-guest-access or follow the below instructions to create an account.
Connecting to the Guest Access:

Select "ShawGuest" on the list of available WiFi settings at participating locations
Open the web browser on your device.
Sign in using your existing Guest Account Email and Password or create a new Guest Account.

To create a Guest Account select "Create Guest Account" on the login in page and follow the account creation process.
To create a Guest Account, users need to provide the following information:

Name, Postal Code, Verified Email Address, and Password.

To gain Guest Access users will need to accept the Terms of Use and agree to be sent occasional product communiqués and surveys on a select basis.
The registration process only needs to be done once. After this, users can sign in using their existing Guest Account in select City locations.
Limits to how much you can download with a Guest Access account

Access to the Shaw Go WiFi Guest Network gives users access to 500 megabytes of data for a period of 30-days. This 500 megabytes allotment is automatically renewed after the 30 days is up.
If users go over this amount before the 30 day period has ended, they'll need to wait until the 30 days expire to connect to the network again.
To help conserve guest user's monthly data usage, they are automatically logged out after five minutes of inactivity.
Logging into the Guest Network

To login to the Guest Network users just need to provide their login email address and password each time. Users do not need to create a new Guest Account each time. If users are automatically logged out after five minutes of inactivity, they will need to login again.
The use of Guest Account information

The information provided by users of the public Shaw Go WiFi service gives Shaw the ability to send guests useful information on Shaw products and services. It also helps Shaw to gather information on the quality of their network in order to help them identify any potential problems.
Shaw will not be sending Guest Users materials frequently, as we are committed to providing users with the best Shaw Go WiFi Guest Access experience possible.
Shaw does not distribute or sell any personally identifiable customer information to third-party advertisers or websites for advertising purposes. This information shall be maintained in accordance with Shaw's Privacy Policy.
Unsubscribing from receiving marketing materials from Shaw

Users can unsubscribe from receiving occasional marketing materials at any time.
However, if they do so their guest account will be deleted and they will no longer be able to access the Shaw Go WiFi Guest Network.
If you would like to re-connect to the network, you can do so at any time by simply creating a new Guest Account and agreeing to the Terms of Use.
Who to contact if you're having problems using the Guest Access
Shaw Go WiFi Customer Access
Shaw Go WiFi is for Shaw customers and once your device is registered, it will automatically connect whenever you're in a Shaw Go WiFi hotspot. Shaw Go WiFi is available at thousands of coffee shops, malls, restaurants, gyms, theatres and more, all over Canada. For first-time Customer Access, refer to shaw.ca/wifi/get-connected.