Discretionary Use Proposal 
A Discretionary Use application has been submitted by Jashanpreet Kaur for approval to operate a Day Care for up to 12 children  at any given time at 1509 Early Drive in the Brevoort Park neighbourhood.
The proposed development will occupy the existing dwelling located on the site. A fenced on-site outdoor play area consisting of approximately 168m2 is proposed to be located in the rear yard of the site. Two (2) parking spaces are required and will be provided on site via one (1) parking space on the front driveway and one (1) parking space located off the rear lane.
This site is zoned R2 - One and Two-Unit Residential District under the Zoning Bylaw. The purpose of the R2 District is to provide for residential development in the form of one and two-unit dwellings as well as related community uses. Day Cares are a Discretionary Use in the R2 District.
Location Map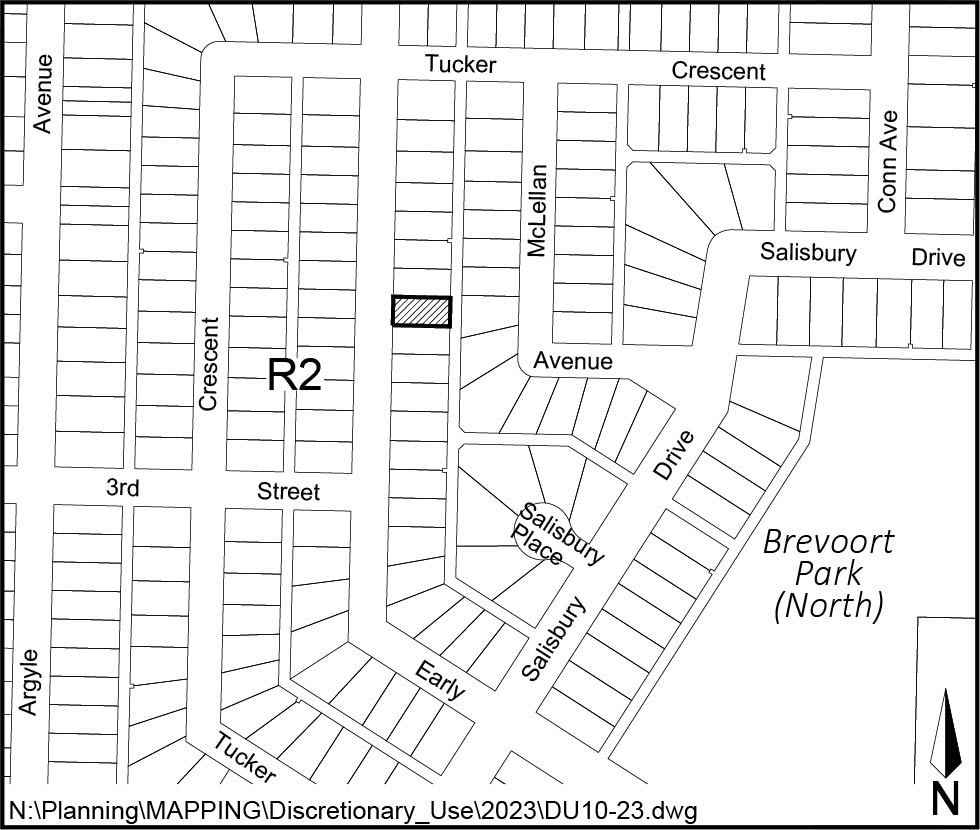 Provide Feedback
Questions and comments on this proposal are invited at this time by contacting: 
Tyler Kopp, Planner 
306.986.3639