What Are We Asking?
The Permanent Outdoor Festival Feasibility Team is working to identify, select, study and plan for the future development of a City of Saskatoon Permanent Outdoor Site.  Consultants from HTFC Planning & Design are leading the feasibility study on behalf of the City of Saskatoon.
Steering Committee members, City staff, various stakeholders and the public have been, and will be, consulted through this process.  This process will identify a preferred site location, the criteria for an ideal festival site, and program elements and features.  The Team will consider this input in concept design and when developing its business case for City Council.
Below are the top three potential sites identified through the feasibility study process to date.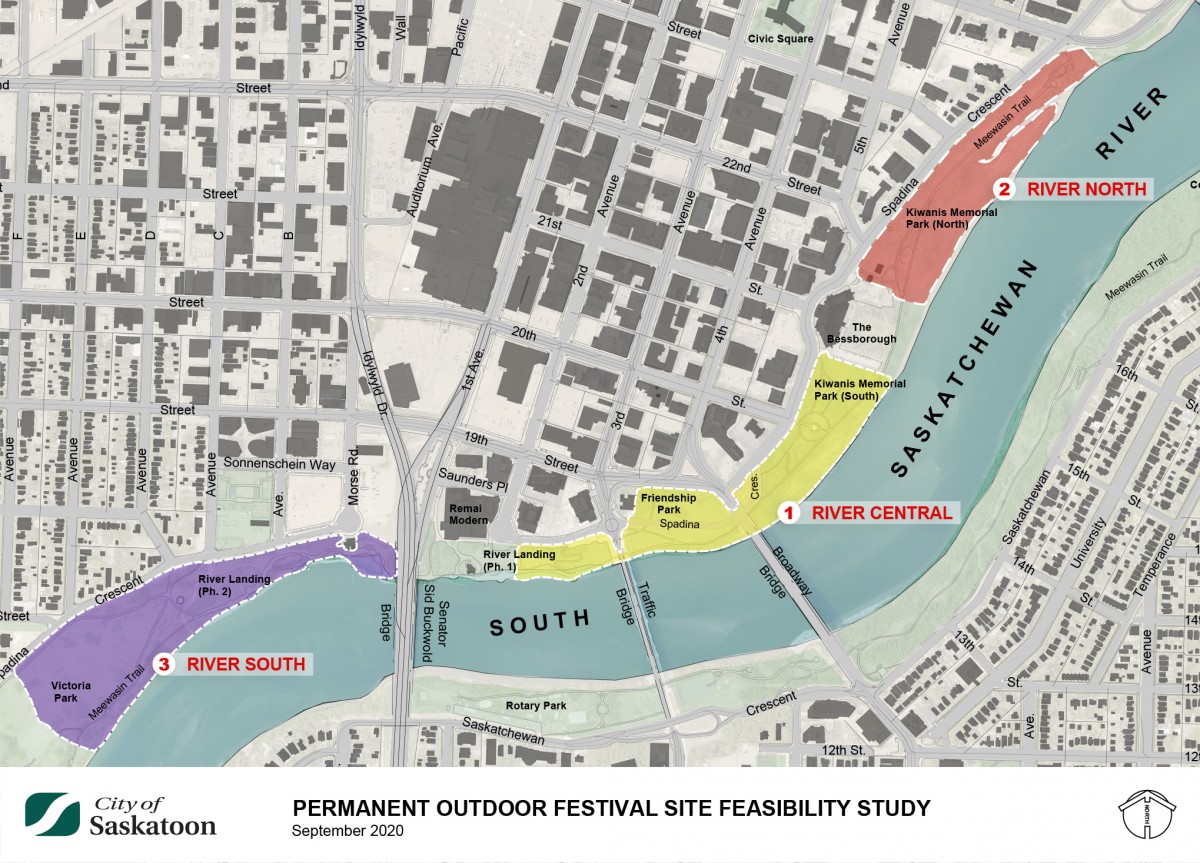 (Click on image to enlarge.)
How Can You Give Us Your Input?
Online Survey
Our Team sought input on these three topics:
Which of the three sites do you prefer and why?
What should be the criteria for an ideal permanent outdoor festival site?
What program elements and features would you want to see?
The online survey closed at 5:00pm on September 28.  Thank you very much to those who provided input.  A summary of the survey results will be posted to this page when available.
Engage Page Forum
You can also use the forum below to provide comments or ask questions on this project.  The City reserves the right to block, ban, or remove anyone from the forum who is threatening or abusive to others, or leaves inappropriate posts.
Contact Information
You are welcome to provide your questions and comments by email, mail, or telephone using the contact information below.
     HTFC Planning & Design
     mailing address:
          HTFC Planning & Design
          105C 733 Broadway Avenue
          Saskatoon, SK  S7N 1B5