A concept design for the Rosewood Pocket Park is being developed. Watch this space for more information in fall 2023.
The Rosewood Pocket Park is located in the southeast quadrant of the Rosewood neighbourhood, and will be the first pocket park development in Rosewood.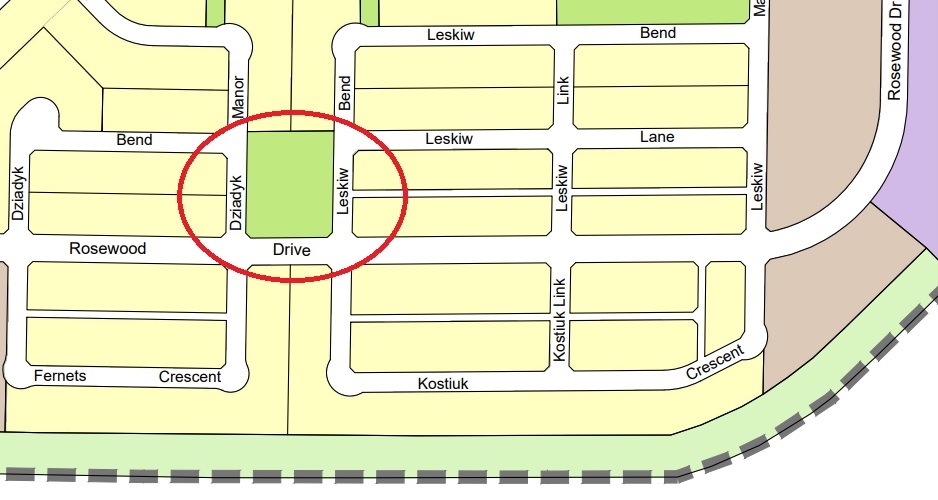 The Rosewood Pocket Park connects to the other Rosewood park spaces through street sidewalk networks.
The park space area is approximately 1.64 acres.
The park will support passive recreation for local residents and will include:
open green spaces
community gathering place
play area for 2 to 5 year age group
asphalt pathways
pathway lighting
benches
waste receptacles
picnic table
bike racks
park signs
sustainable tree and shrub plantings
automated irrigation system
Construction is anticipated to begin in 2024.