The City of Saskatoon's Public Engagement team attended the University of Saskatchewan campus during the week of September 6th-9th to attend the University of Saskatchewan Students' Union (USSU) Welcome Week.
This was an opportunity for us to let students know how they can provide their input on a variety of City projects, as well as hear from students on topics they're interested in being engaged on and how they prefer to be engaged.
City staff from Transit, Transportation, and Indigenous Initiatives also attended Welcome Week to engage with students.
What does the City do?
There are three levels of government in Canada - municipal, provincial, and federal - and each has its own areas of responsibility. The chart below summarizes a number of responsibilities at each level.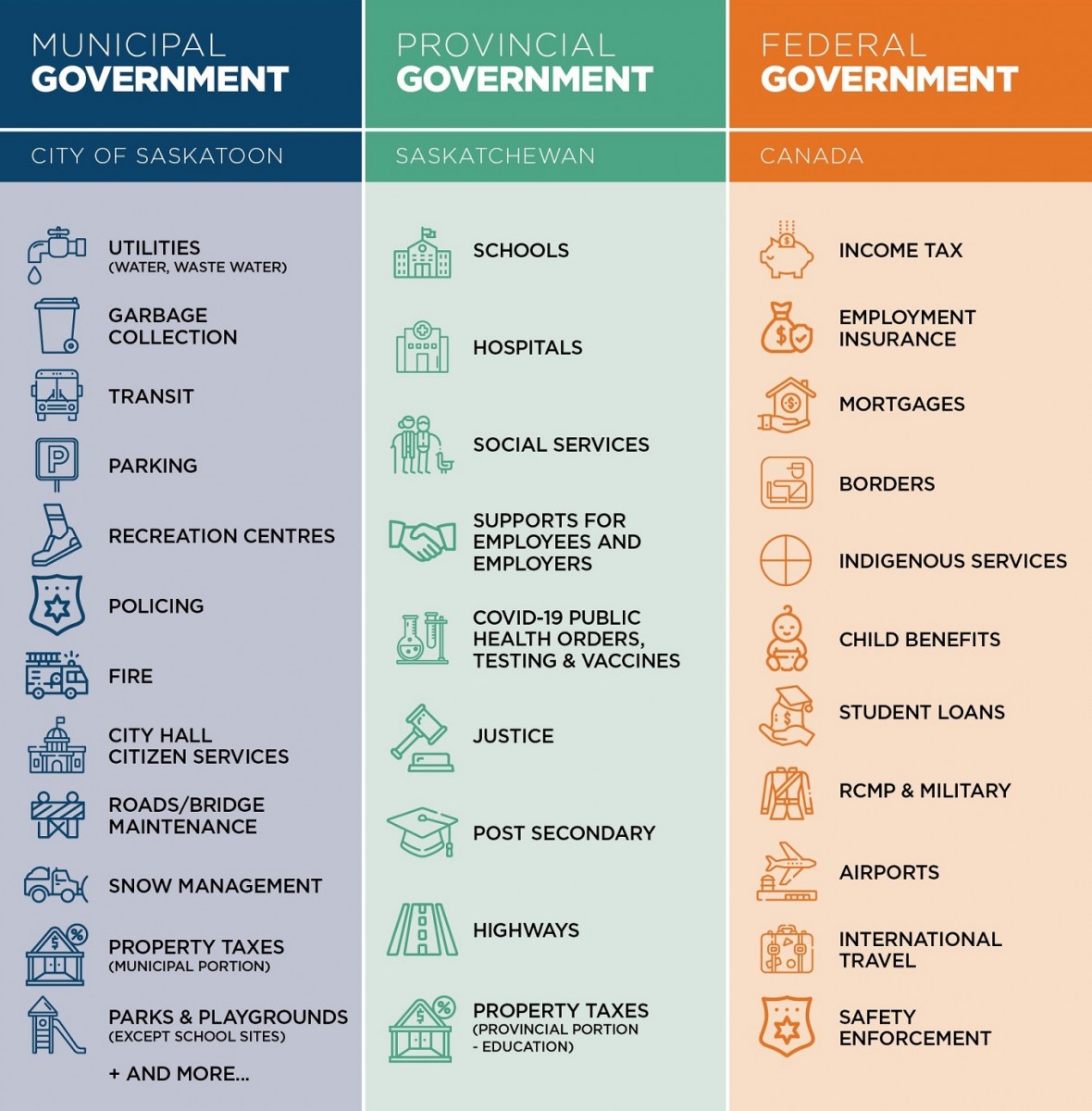 What is public engagement?
When conducting projects or initiatives, the City of Saskatoon engages with residents, partners, and other stakeholders to better understand community interests and concerns. Public engagement is rooted in the belief that those who are impacted by a decision should be included in the process of making that decision. The role that those we engage with play in decision making can range from providing feedback to making the decision themselves, but typically final decisions rest with City Council.
Engagement activities may include surveys, online or in-person workshops, 'pop-ups' where people already are (such as Welcome Week!), scheduled open house events, online meetings, and more.
Guiding Principles
The City's Public Engagement Policy contains a set of guiding principles. We strive toward achieving these principles with our public engagement efforts.

Typical Process
Public engagement is an important source of information for project teams when forming recommendations, and for City Council when making decisions. Below is a typical process for a City project, and where public engagement would usually fit in.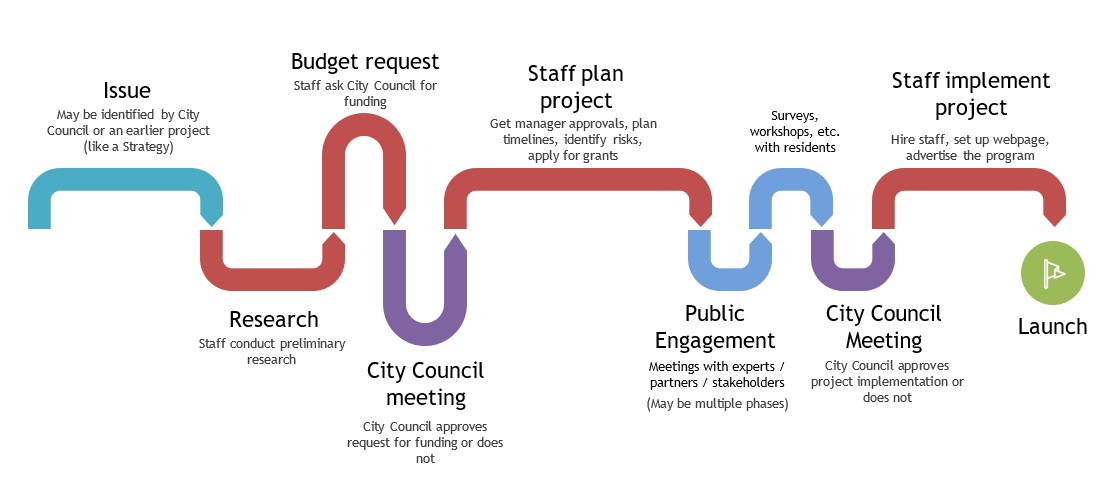 You can also submit a letter or request to speak at a City Council or Committee meeting. For information on this process, please follow this link.