Corridor Planning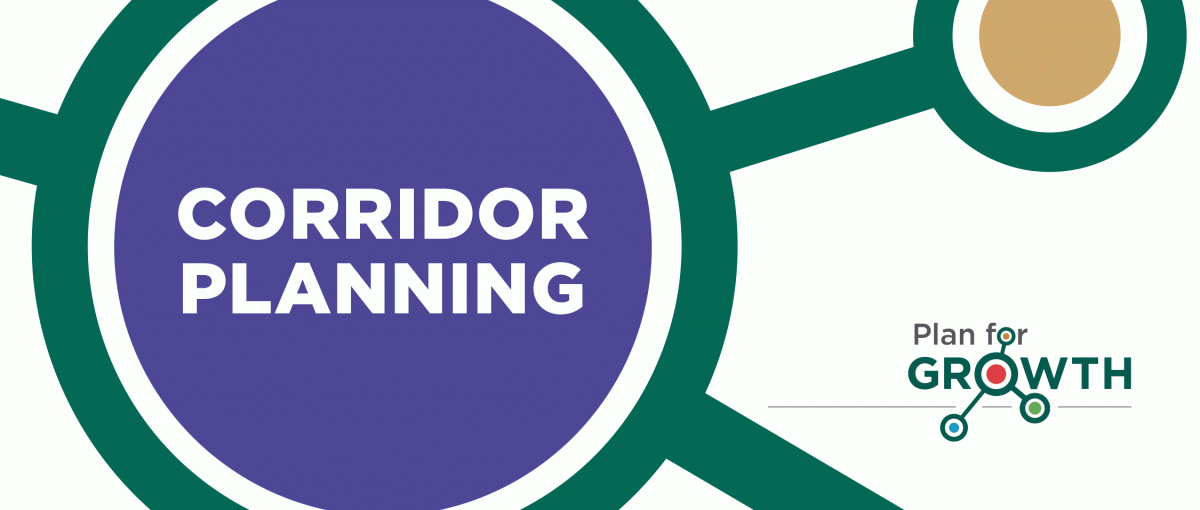 Corridors are destinations, not just roads that get you efficiently from point A to B. They connect neighbourhoods and neighbours.  They're places for people – whether you're walking, riding, driving, or spending time with your family and friends.
Relationship To Plan For Growth

Project Background

Corridor Planning is a key initiative of the Plan for Growth and will begin along the Bus Rapid Transit Red Line.  It will identify a variety of ways and options to transform the corridors into destination locations that can support the BRT system, enhance local neighbourhoods and foster city-building opportunities.
Project Timeline

Development of the Corridor Planning Program

January 2017 - August 2017

Corridor Planning Program Phase 1

Stage One: Research and Analysis

​September 2017 - February 2018
Research and analysis of the components of influence on the corridors along the Bus Rapid Transit (BRT) Red line.

Stage Two: Ideas

​January 2018 - March 2018
Provides examples of projects and place-making principles that have transformed urban corridors.  Bring the corridor analysis and place-making principles and precedents together into options for stakeholder and public discussion.

Stage Three: Concepts and Options

​March 2018 - September 2018
Incorporate the feedback from the public engagement discussion into options and concepts for further stakeholder public discussion.

Stage Four: Plan for Transformation

​September 2018 - February 2019
Review the ideas and options discussed in Stage Three and proceed with required work necesary to implement the transformational corridor plan.

Corridor Planning Program Phase 2
Anticipated Engagement Opportunities

March 7, 2018

On March 7, 2018 the City of Saskatoon will bring together all of the Plan for Growth projects to provide a significant opportunity to learn about and engage around our current Public Transit Infrastructure Fund projects.  We want to give you an opportunity to see some of the future directions for our City.  There will be lots of fun ways to learn and engage with these exciting projects - we're designing activities for all ages, so bring your family and friends!  Help us understand what matters to you as we prepare to grow to be a city of 500,000 in the next few decades.  Learn more.

September 2018

Major Public Engagement Opportunity - Details Coming Soon! 
Public Transit Infrastructure Fund (PTIF)

Funding for this project is provided through the Public Transit Infrastructure Fund (PTIF) from the Government of Canada and the City of Saskatoon.  To learn more visit Infrastructure Canada.