Building Better Roads
Since 2014, $224 million has been invested into Building Better Roads - the most aggressive road repair and rehabilitation program Saskatoon has ever seen. The program began following the 2013 Civic Services survey that identified roads as the most important issue facing residents. Significant progress has been made and the program will continue to dramatically improve the condition, safety and longevity of Saskatoon's road network for years to come. Review the Pojected 2018-2020 Asset Preservation Plan for Roadways, Sidewalks, Water & Sewer, Bridges and Structures (PDF).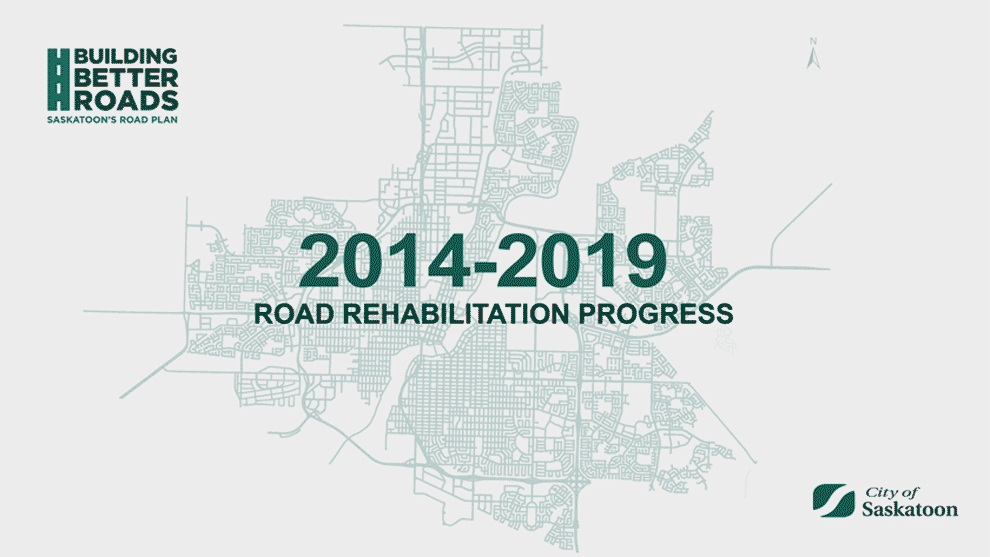 The City would like to thank residents for their patience and cooperation as we continue our Building Better Roads commitment.
2017 Projects

— 

Before & After Images

Warman & 51st Street

22nd Street West & Diefenbaker Drive

Taylor Street East & Preston Avenue South

33rd Street West & Edmonton Avenue
 Reroute Your Commute! Plan your route around road work by checking out the Road Restrictions & Construction Projects map, subscribing to Traffic Detour Service Alerts or following our progress updates on Facebook and Twitter.