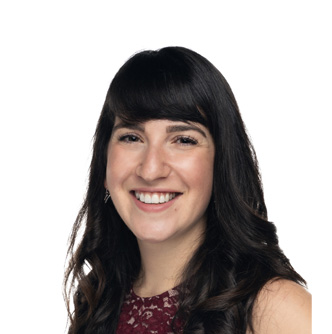 Biography:
Living in Saskatoon, Treaty 6 Territory and the Homeland of the Métis, Sarina (she/her) is proud to call Ward 8 home. Raised by her immigrant parents and grandparents in the Ward, Sarina feels a multi-generational connection to the Ward's diverse and vibrant community. Sarina has had the honour of representing Ward 8 neighbours on City Council since 2016. Ward 8 is made up of the following neighbourhoods: Briarwood, Brighton, College Park, East College Park, Greystone Heights, Hillcrest Management Area, Wildwood and Holmwood Development Area. 
Sarina can be seen volunteering at a number of events and for a variety of causes, enjoys cycling and supporting local businesses. She is a University of Saskatchewan graduate and has a background in environmental studies and Geographic Information Systems. 
Since elected, Sarina has been working to implement actions brought forward by Ward 8 neighbours. These include improving neighbourhood safety, creating viable and safe options to move around our city and strengthening our economy and environment. It has been a priority for Sarina to create spaces to engage with neighbours. Together we can continue to strengthen and build community for all generations.
City of Saskatoon Boards & Committees:   
Governance and Priorities Committee
Remai Modern Art Gallery of SK and Saskatoon Gallery and Conservatory Corporation Board of Trustees 
Standing Policy Committee on Environment, Utilities & Corporate Services
Standing Policy Committee on Transportation 
Saskatoon Environmental Advisory Committee 
Strategic Priority:
Sarina is co-leading Council's strategic priority area of Environmental Sustainability with Councillor Mairin Loewen to transform our position as one of the highest emitters of greenhouse gas emissions in the world to a model city of innovation in energy conservation, renewables, and waste diversion. The City of Saskatoon is experiencing a continuing decline in environmental quality related to waste, ecological footprint and air quality. City Council will be working to reverse this trend.
Outside Boards & Committees:
Canadian Urban Transit Association, Chair of Transit Board Members Committee
International Council for Local Environmental Initiatives 
Leadership in Brownfield Renewal Program Member
Meewasin Valley Authority (City Representative) 
Partners FOR the Saskatchewan River Basin Board of Directors 
Past Boards & Committees:
Centennial Auditorium & Convention Centre (TCU Place) Board of Directors
Marr Residence Board of Directors 
North Central Transportation Planning Committee 
Saskatoon Ideas Inc. Board of Directors 
Saskatoon Regional Economic Development Authority 
Traffic Safety Committee